Ingredients:
1/2 cup coconut flour
1/4 cup erythritol (or other keto-friendly sweetener)
1 teaspoon cream of tartar
1/4 teaspoon salt
10 egg whites
1 teaspoon vanilla extract
1/4 teaspoon almond extract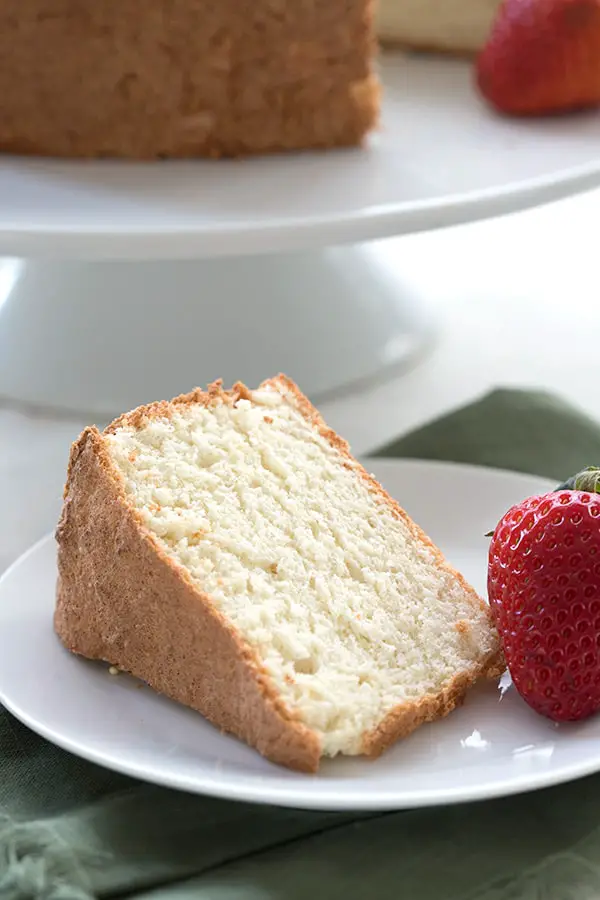 Instructions:
Preheat your oven to 325°F (165°C) and line a 9-inch (23 cm) cake pan with parchment paper.
In a medium bowl, whisk together the coconut flour, erythritol, cream of tartar, and salt.
In a separate large mixing bowl, use an electric mixer to beat the egg whites until stiff peaks form.
Add the vanilla and almond extracts to the egg whites and continue to beat for a few more seconds until combined.
Gradually fold the dry ingredients into the egg whites, being careful not to over-mix.
Pour the batter into the prepared cake pan and smooth the top with a spatula.
Bake for 35-40 minutes or until a toothpick inserted into the center of the cake comes out clean.
Remove the cake from the oven and let it cool in the pan for 10-15 minutes.
Run a knife around the edges of the cake to loosen it from the pan, then invert the cake onto a wire rack and let it cool completely.
Serve the angel food cake plain or topped with whipped cream and fresh berries, if desired. Enjoy your delicious and keto-friendly dessert!