Ingredients:
4 cups cooked, shredded chicken
8 oz cream cheese, softened
1/2 cup sour cream
1/2 cup mayonnaise
1/2 cup diced jalapeño peppers (fresh or canned)
1/2 cup diced onion
1 tsp garlic powder
1 tsp onion powder
1/2 tsp salt
1/2 tsp black pepper
2 cups shredded cheddar cheese
1 cup panko bread crumbs
1/2 cup grated parmesan cheese
1/4 cup chopped fresh parsley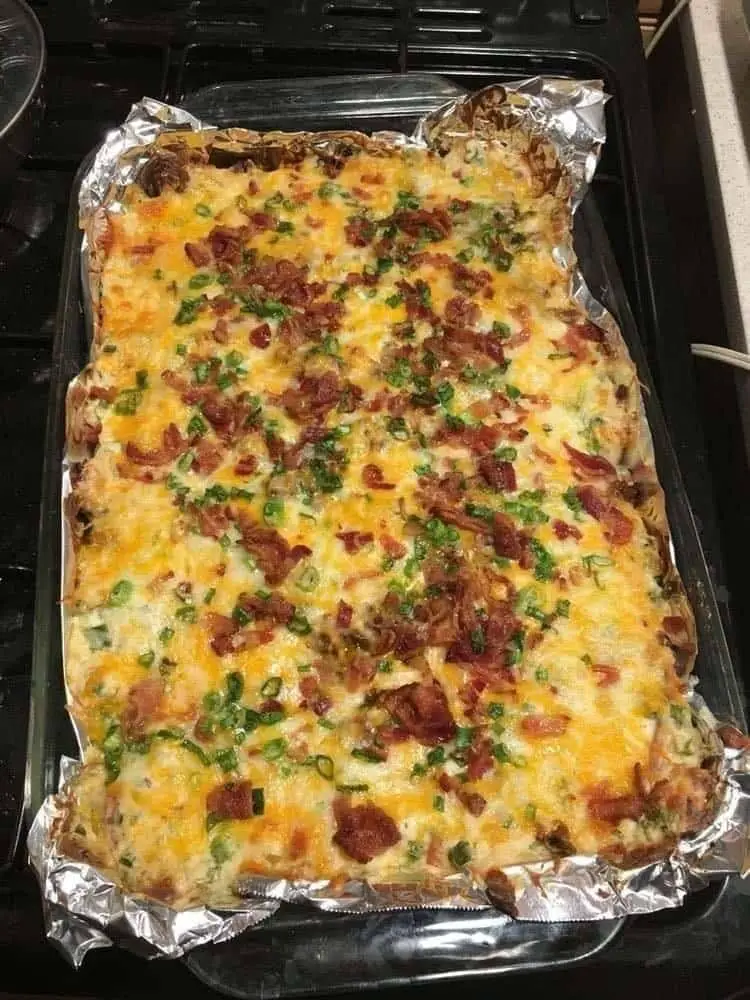 Instructions:
Preheat your oven to 375°F.
In a large bowl, mix together the cream cheese, sour cream, mayonnaise, diced jalapeño peppers, diced onion, garlic powder, onion powder, salt, and black pepper until well combined.
Add the shredded chicken to the bowl and mix until the chicken is evenly coated with the cream cheese mixture.
Spread the chicken mixture in the bottom of a 9×13 inch baking dish. Sprinkle the shredded cheddar cheese evenly over the top.
In a separate bowl, mix together the panko bread crumbs, grated parmesan cheese, and chopped fresh parsley. Sprinkle the bread crumb mixture over the top of the cheese.
Bake the casserole in the preheated oven for 25-30 minutes, or until the cheese is melted and bubbly and the bread crumbs are golden brown.
Serve the casserole hot, garnished with additional chopped parsley and diced jalapeño peppers, if desired.
Enjoy your Jalapeño Popper Chicken Casserole!