Ingredients:
1 pound Italian sausage
1 medium onion, diced
2 cloves garlic, minced
2 stalks celery, diced
1 medium carrot, diced
4 cups chicken broth
1 can (14.5 ounces) diced tomatoes
1 can (15 ounces) kidney beans, drained and rinsed
1 cup uncooked small pasta
1 teaspoon Italian seasoning
1/2 teaspoon salt
1/4 teaspoon black pepper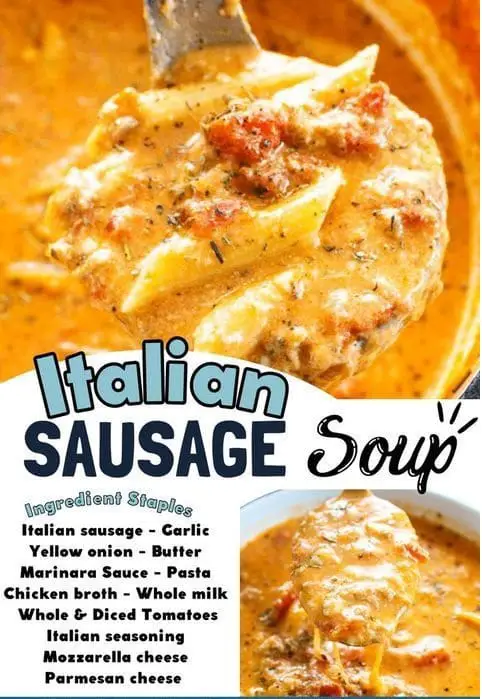 Instructions:
In a large pot, cook the sausage over medium heat until it is browned. Remove the sausage from the pot and set aside.
In the same pot, sauté the onion, garlic, celery, and carrot until the vegetables are tender, about 5 minutes.
Stir in the chicken broth, tomatoes, kidney beans, pasta, Italian seasoning, salt, and black pepper. Bring to a boil, then reduce the heat to low and simmer for 15 minutes, or until the pasta is cooked.
Stir in the cooked sausage and heat through.
Serve the soup hot.
Enjoy!