Ingredients:
1 lb. cannoli shells
8 oz. mascarpone cheese
8 oz. ricotta cheese
1 cup powdered sugar
1 tsp vanilla extract
1 cup heavy cream
1/2 cup toasted pecans, chopped
1/2 cup shredded coconut, toasted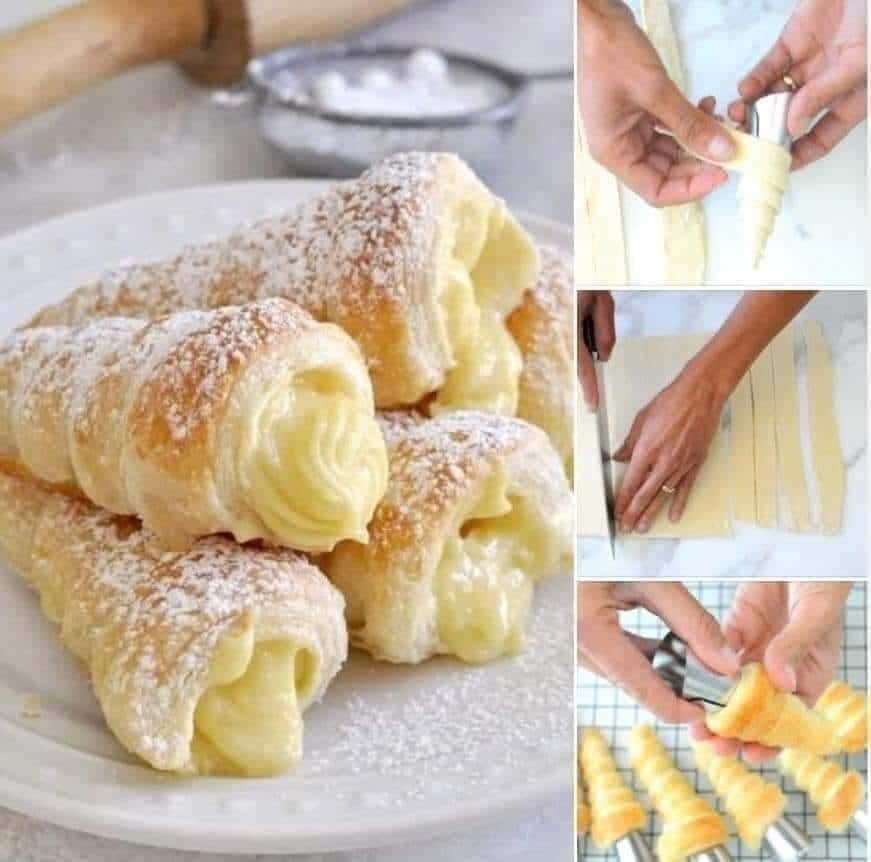 Instructions:
In a large mixing bowl, combine the mascarpone and ricotta cheese. Mix until well blended.
Add in the powdered sugar and vanilla extract, and continue to mix until smooth.
In a separate bowl, beat the heavy cream until it forms stiff peaks.
Gently fold the whipped cream into the cheese mixture.
Stir in the toasted pecans and shredded coconut.
Carefully fill each cannoli shell with the cheese mixture, using a pastry bag or a plastic bag with the corner cut off.
Serve immediately or store in the refrigerator until ready to serve.
Enjoy your Italian Cream Stuffed Cannoli!