Ingredients:
1 pound stew beef, cut into small pieces
2 tablespoons olive oil
1 large onion, chopped
3 cloves garlic, minced
3 carrots, peeled and chopped
3 stalks celery, chopped
2 cups chopped cabbage
1 can (14.5 ounces) diced tomatoes, undrained
4 cups beef broth
1 bay leaf
1 teaspoon dried thyme
1 teaspoon dried oregano
Salt and pepper, to taste
1 cup frozen green beans
1 cup frozen corn
1 cup frozen peas
Fresh parsley, chopped (optional, for garnish)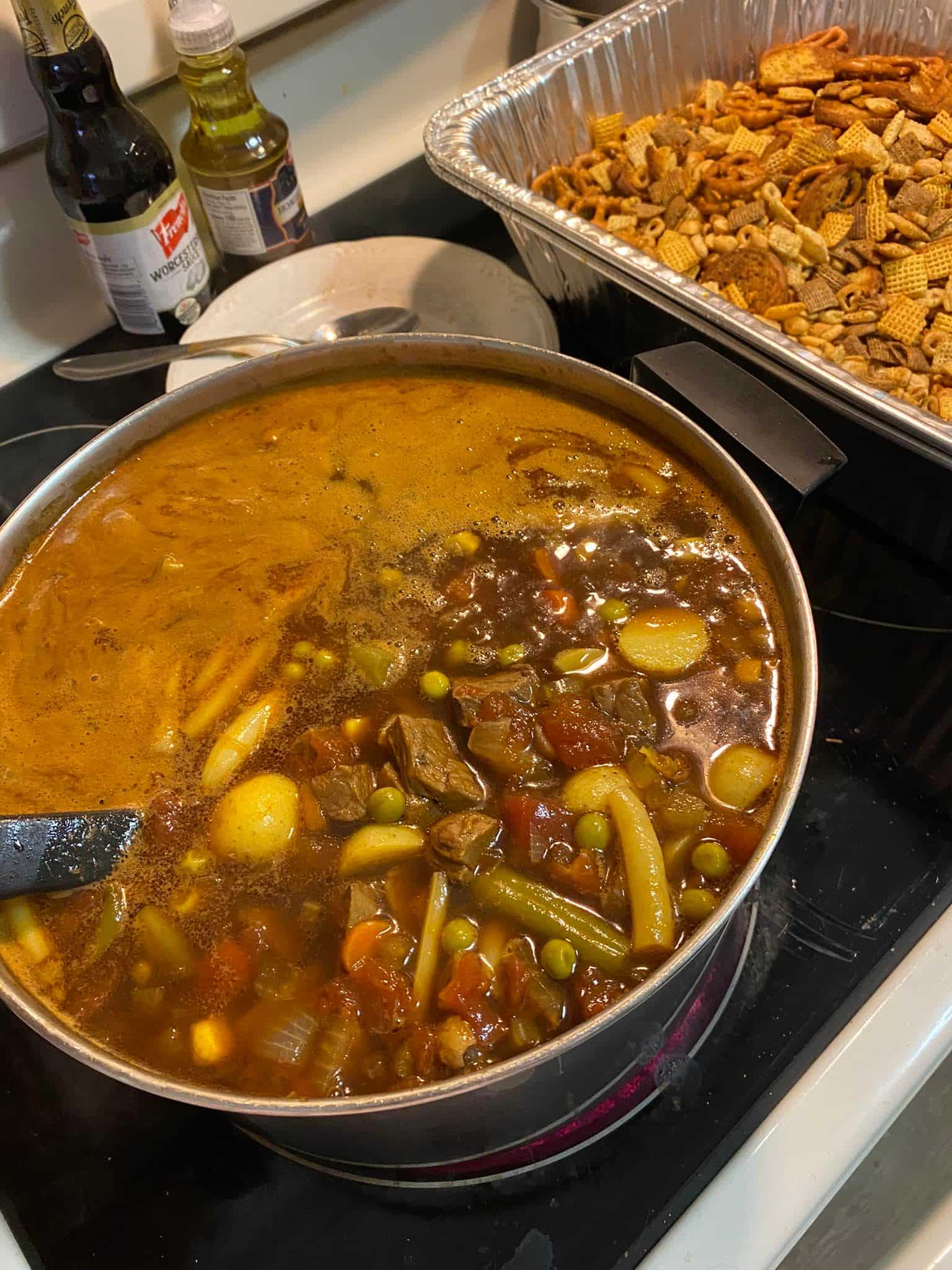 Instructions:
In a large soup pot or Dutch oven, heat the olive oil over medium-high heat. Add the stew beef and cook until browned on all sides, about 5 minutes.
Add the onion and garlic to the pot and cook until the onion is softened, about 3 minutes.
Add the carrots, celery, and cabbage to the pot and cook for another 5 minutes, stirring occasionally.
Add the diced tomatoes (with their juice), beef broth, bay leaf, thyme, oregano, salt, and pepper to the pot. Bring the mixture to a boil, then reduce the heat to low and let it simmer for about 30 minutes.
Add the frozen green beans, corn, and peas to the pot and let it simmer for another 10-15 minutes, or until the vegetables are tender and the beef is cooked through.
Taste the soup and adjust the seasoning as necessary.
Serve hot, garnished with chopped parsley if desired.
This Homemade Vegetable Beef Soup is hearty, healthy, and perfect for a cold day. It's a great way to get your daily dose of vegetables and protein in one delicious meal. Enjoy!