Ingredients:
1 cup creamy peanut butter
1/2 cup powdered sugar
1/2 tsp salt
2 cups semi-sweet chocolate chips
2 tbsp coconut oil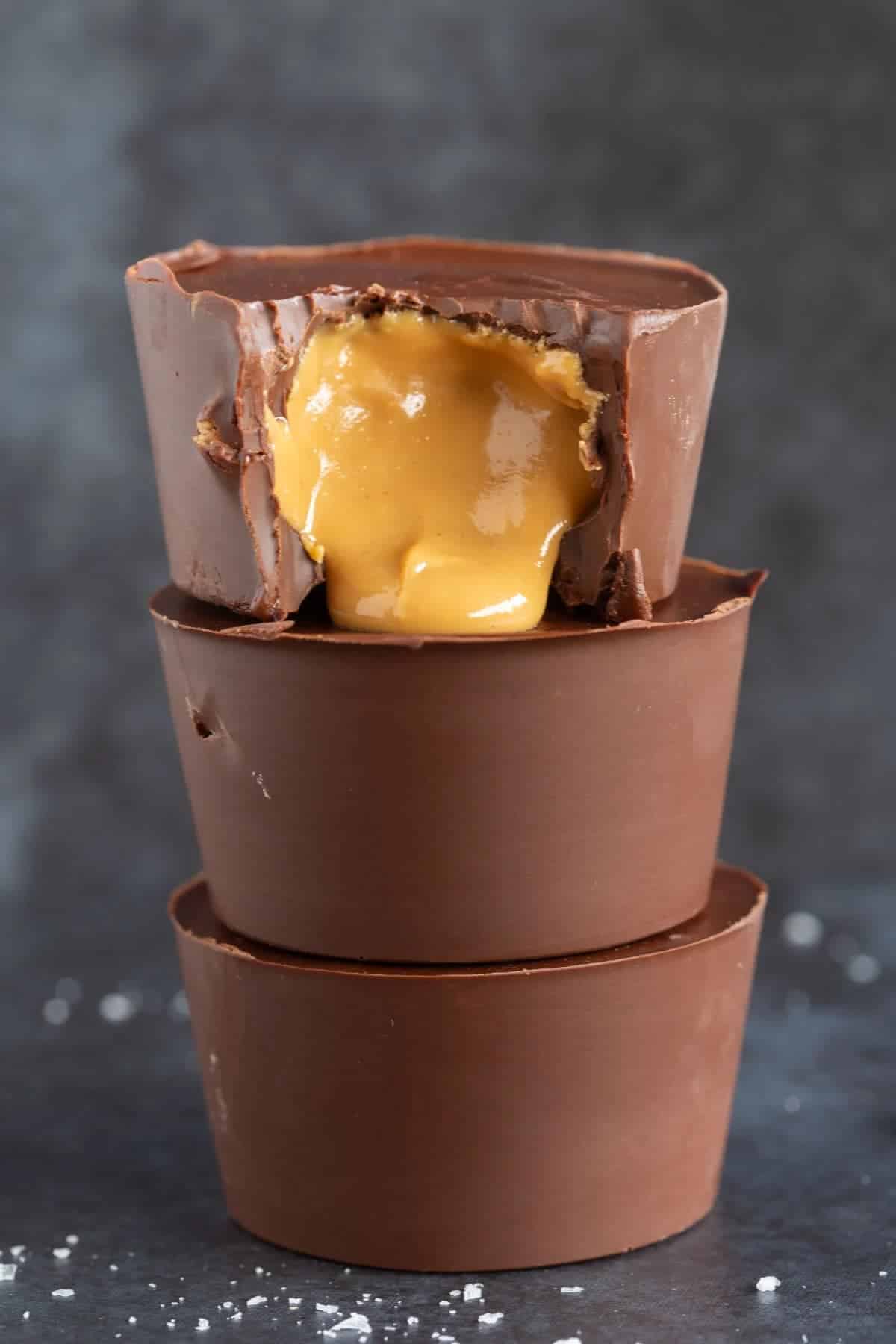 Instructions:
In a medium bowl, mix together the peanut butter, powdered sugar, and salt until well combined.
Line a muffin tin with paper liners.
Melt the chocolate chips and coconut oil together in a double boiler or in the microwave, stirring every 30 seconds until smooth.
Spoon a small amount of chocolate mixture into each muffin liner, making sure it covers the bottom.
Use a teaspoon to drop a small ball of peanut butter mixture onto the chocolate layer in each liner.
Spoon more chocolate mixture over the peanut butter, making sure it's fully covered.
Place the muffin tin in the refrigerator for at least 30 minutes to allow the peanut butter cups to set.
Once the peanut butter cups are firm, remove them from the muffin tin and store in an airtight container in the refrigerator.
Enjoy your homemade peanut butter cups!