Ingredients:
1 lb boneless, skinless chicken breasts or thighs, cut into bite-sized pieces
1 large onion, diced
2 carrots, peeled and diced
2 stalks celery, diced
2 cloves garlic, minced
8 cups chicken broth
2 cups water
1 cup uncooked egg noodles
2 tablespoons fresh parsley, chopped
1 teaspoon dried thyme
Salt and pepper to taste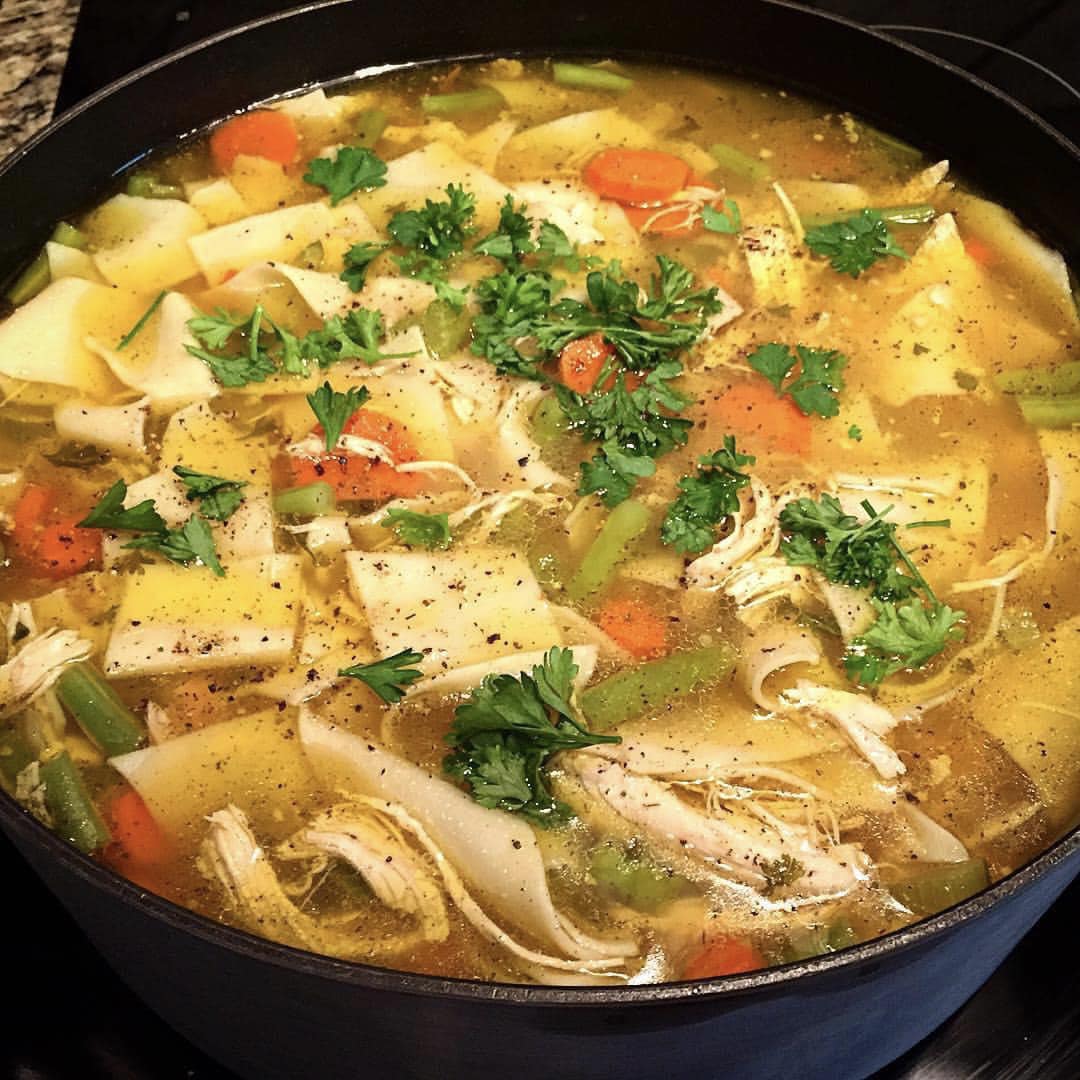 Instructions:
In a large pot, combine chicken broth, water, chicken, onion, carrots, celery, garlic, parsley, and thyme. Bring the mixture to a boil, then reduce the heat to low and let it simmer for 15-20 minutes, or until the vegetables and chicken are cooked through.
Stir in the egg noodles and cook for an additional 5-7 minutes, or until the noodles are tender.
Season the soup with salt and pepper to taste.
Ladle the soup into bowls and garnish with additional parsley, if desired.
Serve and enjoy!