Ingredients:
1 lb. Portuguese sausage, sliced
1 yellow onion, chopped
3 cloves garlic, minced
2 tablespoons olive oil
4 cups chicken broth
1 can (15 oz) kidney beans, drained and rinsed
1 can (15 oz) cannellini beans, drained and rinsed
1 can (15 oz) diced tomatoes
1 teaspoon paprika
1 teaspoon dried oregano
Salt and pepper to taste
2 cups kale, chopped
Rice, for serving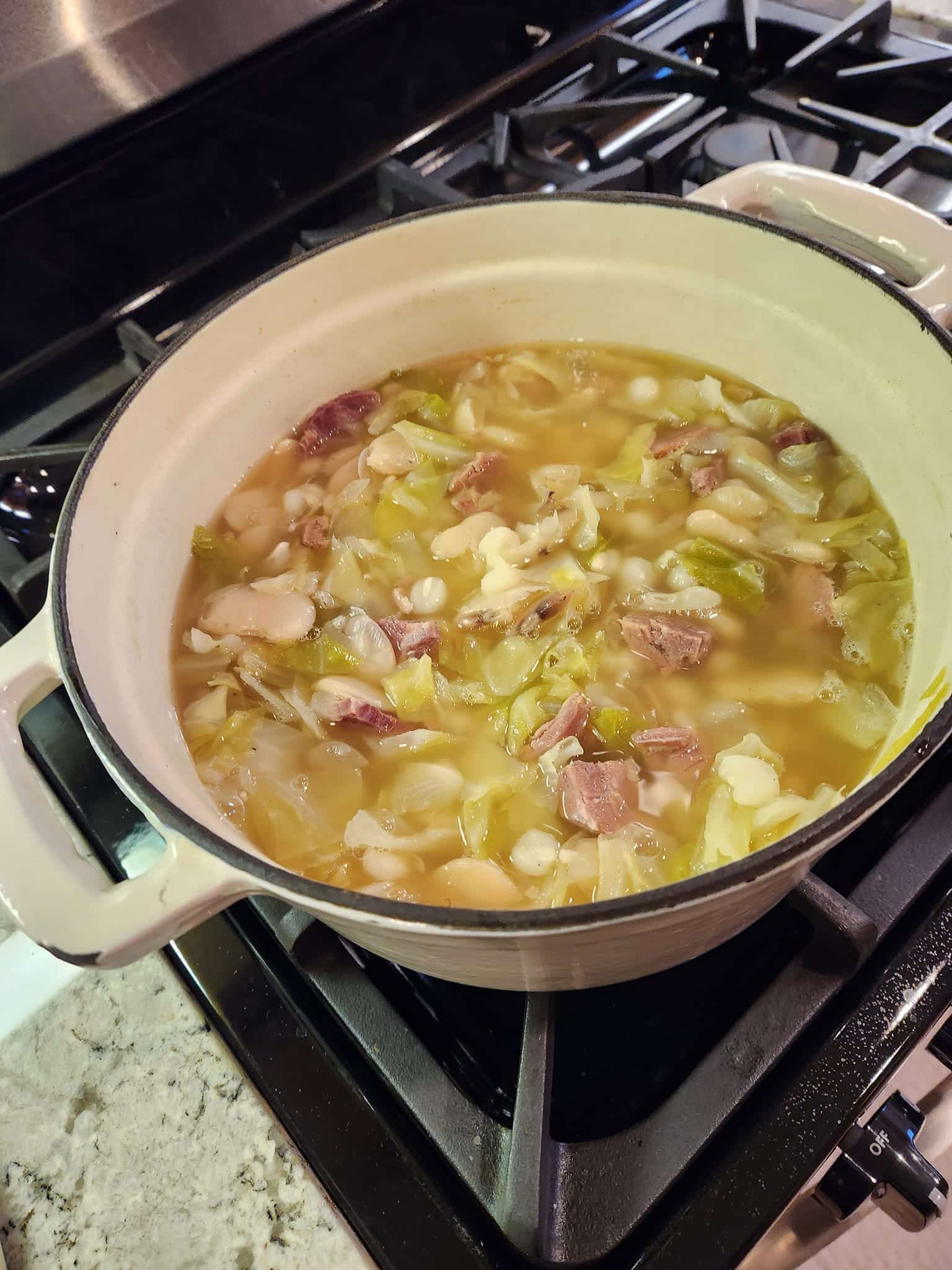 Instructions:
In a large saucepan or Dutch oven, heat the olive oil over medium heat. Add the sliced sausage and cook until browned, about 5 minutes. Remove from pan and set aside.
Add the chopped onion and minced garlic to the same pan and cook until softened, about 3 minutes.
Return the cooked sausage to the pan and add the chicken broth, kidney beans, cannellini beans, diced tomatoes, paprika, oregano, salt and pepper. Stir to combine.
Bring the mixture to a boil, then reduce heat to low and let simmer for 10 minutes.
Add the chopped kale and continue to simmer for another 5 minutes, until the kale is wilted.
Serve the soup over rice. Enjoy!