Ingredients:
2 tbsp olive oil
2 large onions, sliced
4 cloves garlic, minced
1 1/2 lbs beef sirloin or flank steak, sliced into thin strips
6 cups beef broth
2 cups water
1 tsp dried thyme
Salt and pepper to taste
8 oz egg noodles
1/2 cup grated Parmesan cheese
Fresh parsley, chopped (optional, for garnish)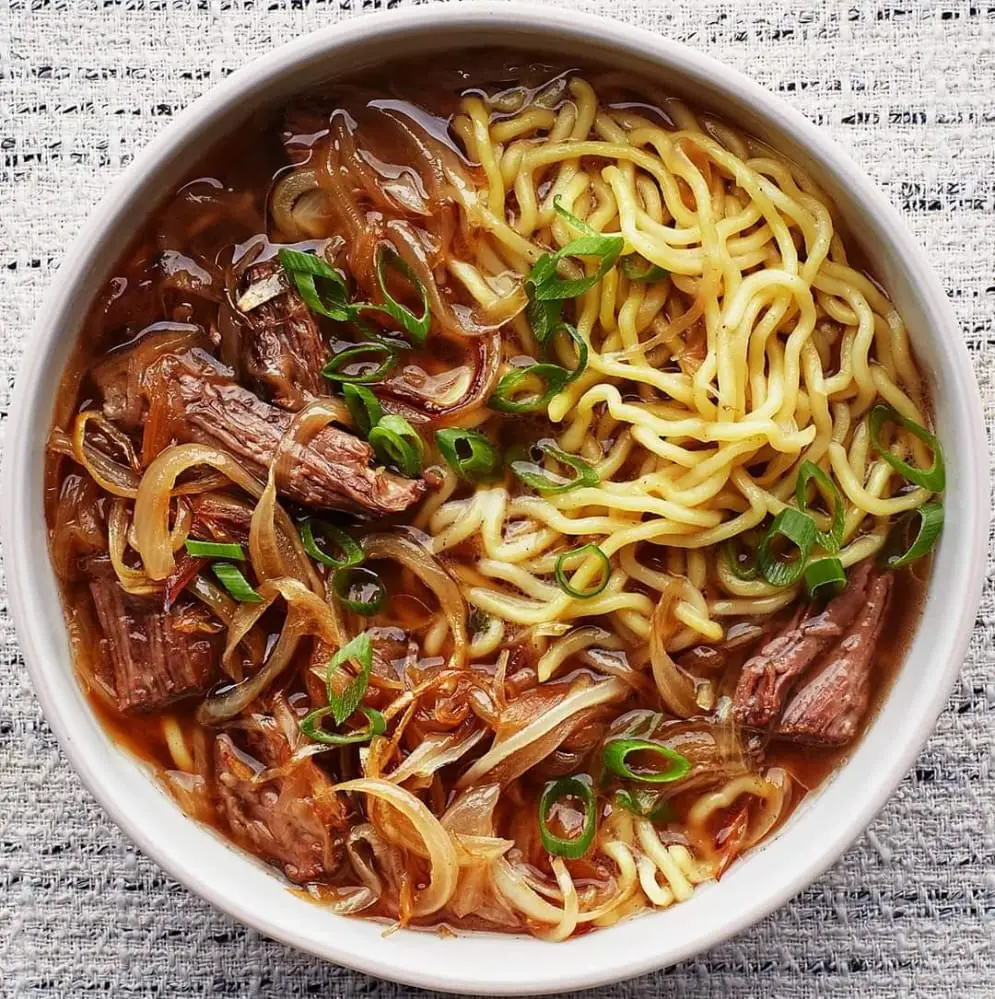 Instructions:
In a large pot, heat the oil over medium-high heat.
Add the onions and cook until they are soft and caramelized, about 15 minutes.
Add the garlic and cook for another minute.
Add the beef and cook until browned, about 5 minutes.
Stir in the broth, water, thyme, salt, and pepper.
Bring to a boil, then reduce heat to low and let simmer for 10 minutes.
Cook the egg noodles according to package instructions.
To serve, divide the noodles between 4 bowls and ladle the soup over the noodles.
Sprinkle with Parmesan cheese and fresh parsley (if using). Enjoy!