Ingredients:
For the cake:
2 cups all-purpose flour
2 cups granulated sugar
3/4 cup unsweetened cocoa powder
2 teaspoons baking powder
1 1/2 teaspoons baking soda
1 teaspoon salt
1 cup buttermilk
1/2 cup vegetable oil
2 large eggs
1 teaspoon vanilla extract
1 cup hot water
For the filling:
1 cup unsalted butter, softened
4 cups powdered sugar
1 teaspoon vanilla extract
1/4 cup heavy cream
For the ganache:
1 cup heavy cream
12 oz. semisweet chocolate chips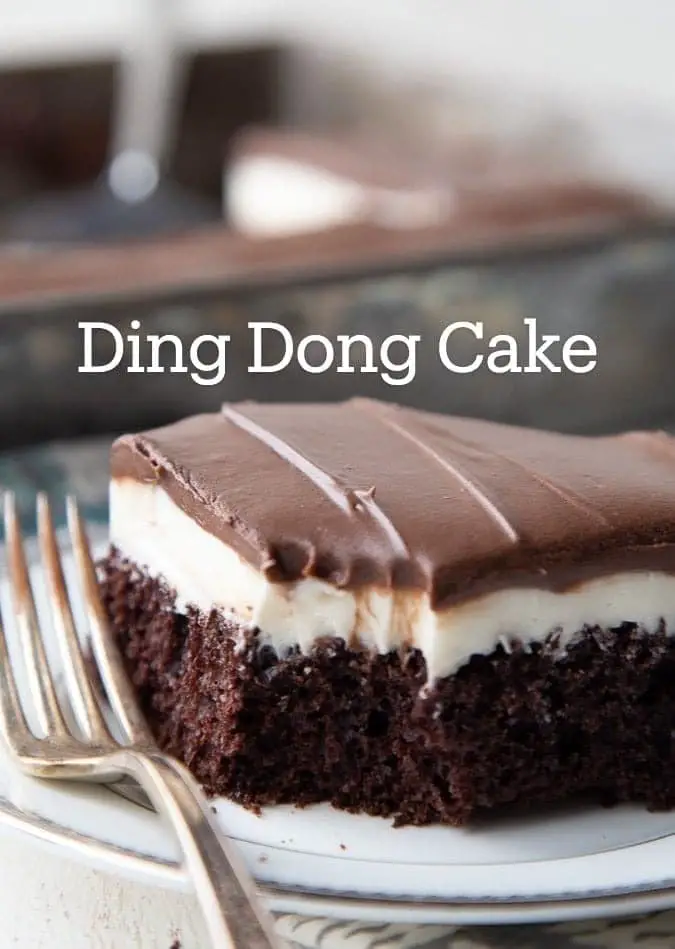 Directions:
Preheat your oven to 350°F (175°C). Grease two 9-inch round cake pans and set aside.
In a large mixing bowl, whisk together the flour, sugar, cocoa powder, baking powder, baking soda, and salt.
Add the buttermilk, vegetable oil, eggs, and vanilla extract, and beat on medium speed for 2 minutes.
Gradually mix in the hot water and continue to beat until the batter is smooth.
Divide the batter evenly between the prepared cake pans and bake for 30-35 minutes, or until a toothpick inserted in the center comes out clean.
Remove the cakes from the oven and allow them to cool completely.
To make the filling, cream the butter in a large mixing bowl until light and fluffy. Gradually add the powdered sugar and vanilla extract, and beat until smooth. Add the heavy cream and continue to beat until the filling is creamy and fluffy.
Place one cake layer on a serving plate and spread the filling over the top.
Place the second cake layer on top of the filling, pressing down gently to secure it.
To make the ganache, heat the heavy cream in a small saucepan until it begins to simmer. Remove the pan from the heat and add the chocolate chips, stirring until they are completely melted and the ganache is smooth.
Pour the ganache over the top of the cake, allowing it to drip down the sides.
Refrigerate the cake for at least 30 minutes to allow the ganache to set.
Slice and serve your delicious Ding Dong Cake!