Creamy Italian sausage gnocchi soup is thick, rich and the very definition of comfort food. Pillowy gnocchi cosy up with crispy bits of Italian sausage to create a soup that will warm up your belly and soul.
Ingredients
1 tablespoon olive oil
400 g (1 lb) Italian sausage, casings removed and cut into chunks
1 medium onion, finely diced
1 medium carrot, diced
2 celery sticks, diced
2 large garlic cloves, minced
1 teaspoon Italian seasoning
1/4 teaspoon red chilli flakes
75 ml (1/3 cup) dry white wine
1 litre (4 cups) chicken stock
150 ml (3/4 cup) double cream
500 g gnocchi
A handful baby spinach
30 g (1/4 cup) freshly grated Parmesan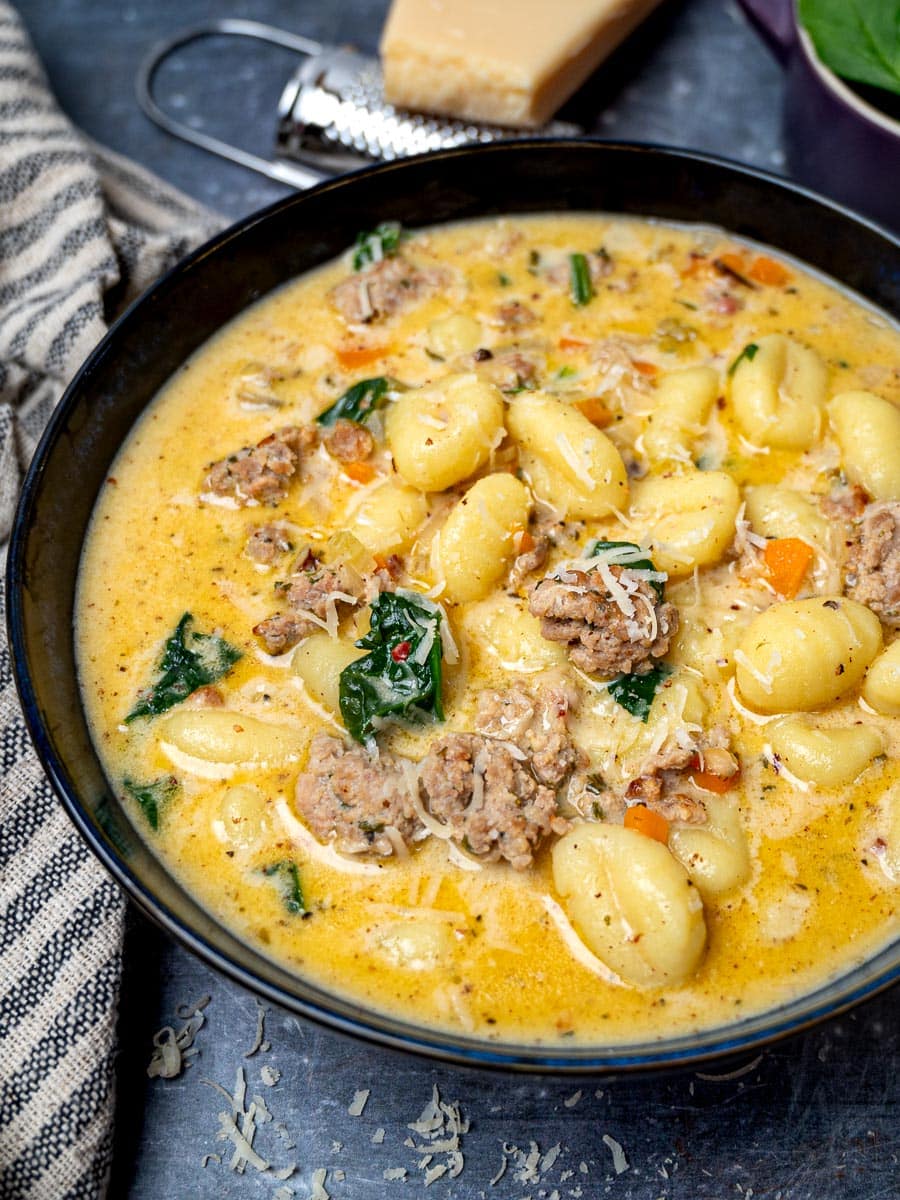 Instructions
Heat the olive oil in a heavy-bottomed pot and fry the sausage for 4-5 minutes over medium-high heat until slightly browned, crumbling it with your spoon as it cooks.
Add the onion, carrot and celery and continue to cook for 2-3 minutes. Stir in the garlic, Italian seasoning, and red chilli flakes and continue to cook for another minute until fragrant.
Stir in the white wine and cook for a minute, stirring often, until the alcohol evaporates almost completely. Add the chicken stock, bring to a boil, then lower the heat and simmer for 10 minutes.
Stir in the double cream, then add the gnocchi and cook for 2-3 minutes or as specified on the instructions on the package.
Next, stir in the baby spinach and grated Parmesan, season to taste and serve immediately.