Here's a recipe for creamy crack chicken soup:
Ingredients:
4 boneless, skinless chicken breasts
4 cups chicken broth
8 ounces cream cheese, softened
1/2 cup ranch dressing
1/2 cup cooked and crumbled bacon
1/2 cup shredded cheddar cheese
1/4 cup chopped green onions
salt and pepper to taste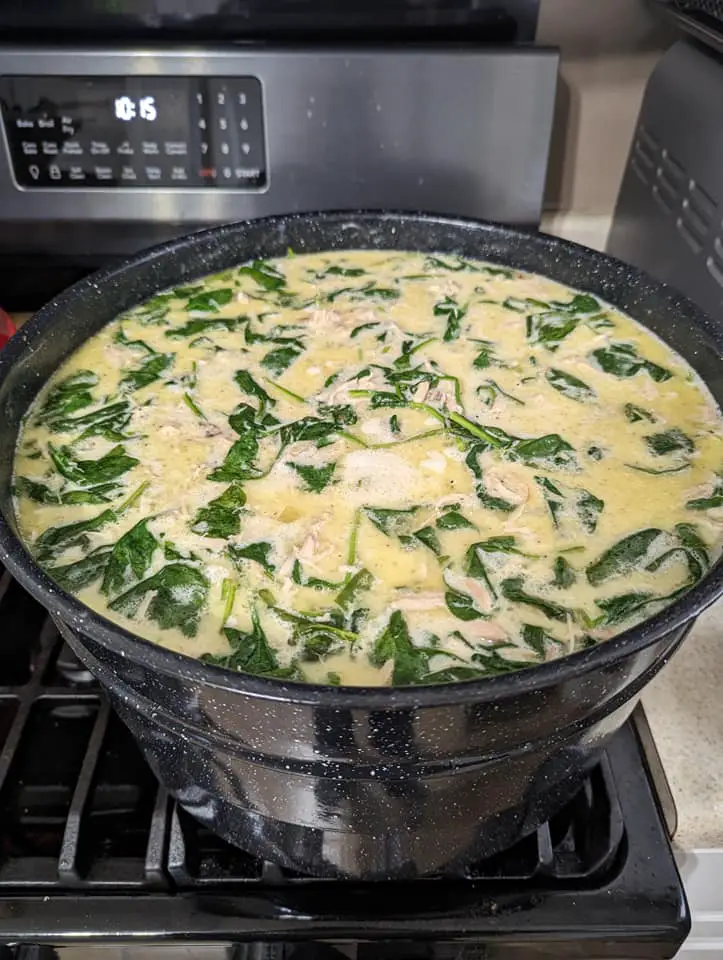 Instructions:
Place the chicken breasts in the bottom of a slow cooker.
Pour the chicken broth over the chicken.
In a small bowl, mix together the cream cheese and ranch dressing until well combined. Spread the mixture over the top of the chicken.
Cover the slow cooker and cook on low for 6-8 hours, or until the chicken is cooked through and tender.
Remove the chicken from the slow cooker and shred it using two forks.
Return the shredded chicken to the slow cooker and stir to combine with the broth and cream cheese mixture.
Stir in the crumbled bacon, shredded cheddar cheese, and chopped green onions.
Season with salt and pepper to taste.
Serve hot and enjoy!