Ingredients:
1 pound boneless, skinless chicken breasts, diced
1 tablespoon olive oil
1/2 cup diced onion
1/2 cup diced celery
1/2 cup diced carrots
3 cloves garlic, minced
4 cups chicken broth
8 ounces cream cheese, softened
1/2 cup heavy cream
1/4 cup grated Parmesan cheese
1 teaspoon dried thyme
1 teaspoon dried rosemary
1 teaspoon dried basil
1/2 teaspoon salt
1/4 teaspoon black pepper
4 slices bacon, cooked and crumbled
1/4 cup chopped fresh parsley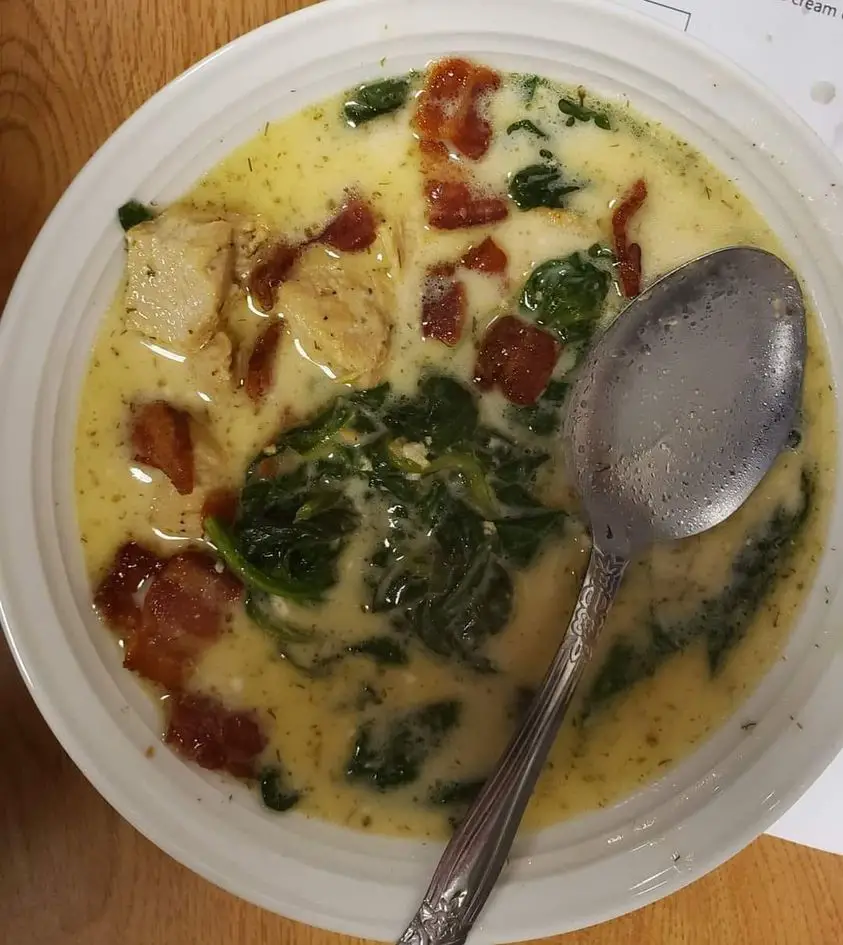 Instructions:
Heat the olive oil in a large pot or Dutch oven over medium-high heat. Add the chicken and cook until browned on all sides, about 5-7 minutes. Remove the chicken from the pot and set it aside.
Add the onion, celery, and carrots to the pot and cook until they are tender, about 5 minutes.
Add the garlic to the pot and cook for an additional minute.
Pour the chicken broth into the pot and bring it to a boil.
Reduce the heat to medium-low and add the cream cheese, stirring until it has melted and is fully incorporated.
Add the heavy cream, Parmesan cheese, thyme, rosemary, basil, salt, and black pepper to the pot and stir to combine.
Add the cooked chicken back to the pot and simmer for 10-15 minutes, until the soup has thickened and the chicken is cooked through.
Serve the soup hot, topped with crumbled bacon and chopped parsley.
Enjoy your delicious Creamy Crack Chicken Soup!