Ingredients:
1 pound ground beef
1 small onion, diced
3 cloves garlic, minced
4 cups beef broth
2 cups water
1 can (14.5 ounces) diced tomatoes, undrained
2 cups uncooked small pasta (such as ditalini or elbow macaroni)
1 cup heavy cream
1 cup grated Parmesan cheese
Salt and pepper, to taste
Chopped fresh parsley, for serving (optional)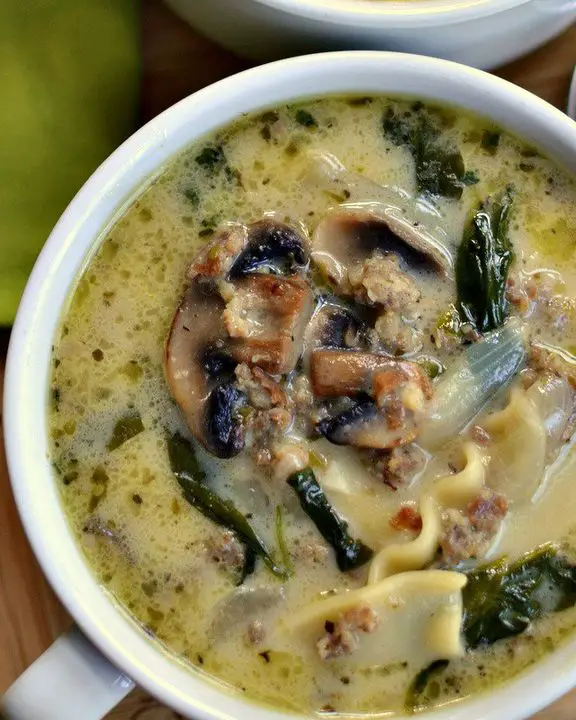 Instructions:
In a large pot, cook the ground beef over medium heat until it is browned, breaking it up with a spoon as it cooks. Drain any excess fat.
Add the onion and garlic to the pot and cook for 1-2 minutes longer, or until the vegetables are soft.
Add the beef broth, water, tomatoes, and pasta to the pot. Bring to a boil, then reduce the heat to low and simmer for 10-15 minutes, or until the pasta is cooked.
Stir in the heavy cream and Parmesan cheese. Simmer for 2-3 minutes longer, or until the soup is heated through and the cheese is melted.
Season the soup with salt and pepper, to taste. Serve hot, garnished with parsley, if desired.