Cream of Taco Soup
1st rule of soup: keep all the flavors in ONE POT. 2. do not use water. Use only broth or beer.
1 lb LEAN ground beef. Don't use the fatty stuff.
Half white onion, diced fine
3-4 utterly destroyed garlic cloves
Brown together on simmer function of instant pot.
Because you used LEAN beef, you don't have to drain it. Add
2 cups beef broth
I packet taco seasoning
1 can of rotel.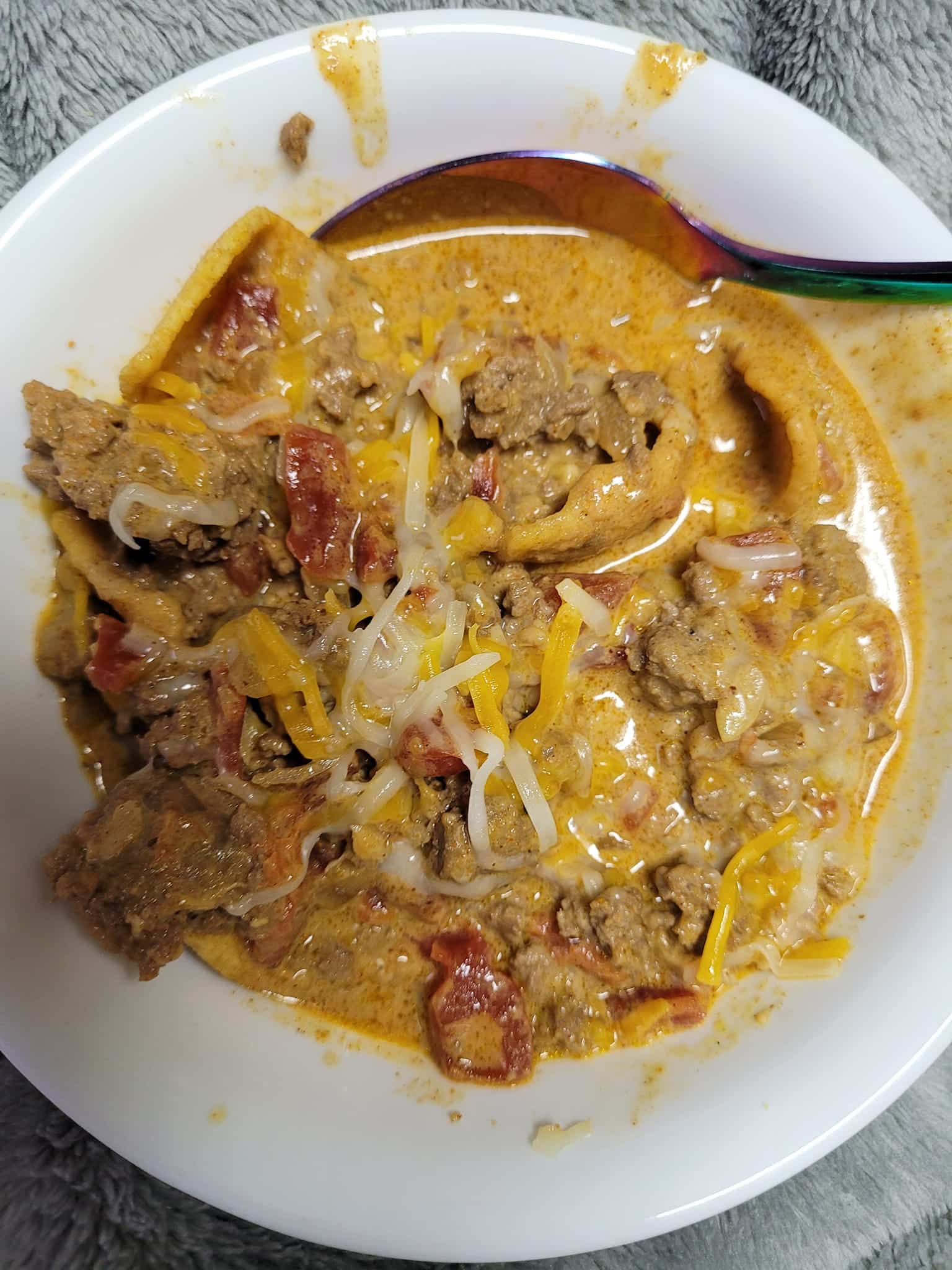 Let that cook together for about half hour on slow cooker function then add a good slug of heavy cream (about a quarter of a cup), about 6 slices of white American cheese, and a healthy handful of shredded Mexican cheese blend, half a block of cream cheese and cook on slow cooker function for 1.5 hours, stirring a couple of times because cheese. Serve over corn chips.
With taco toppings (Pico, more shredded cheese, cilantro, sour cream, black olives, green onions, whatever) of your choice.