There isn't many more classic soups than cream of mushroom soup, is there? Comforting flavors of cream, earthy tones of mushrooms, a hint of onion and salt. Pair that with some crusty homemade bread or some crackers, and you have an inexpensive, delicious meal. But really, how can it be better? I'll tell you. HOMEMADE creamy mushroom soup made in the slow cooker!
Ingredients
6 c button mushrooms, (sliced and diced. Can also use crimini and/or oyster mushrooms
1/4 cup onions, diced
6 cups chicken broth, ( add an extra 2 cups of broth if you wish)
1/2 cup heavy whipping cream
1 cup sour cream
1 tbsp butter
1 tsp thyme, dried or fresh
2 tbsp cornstarch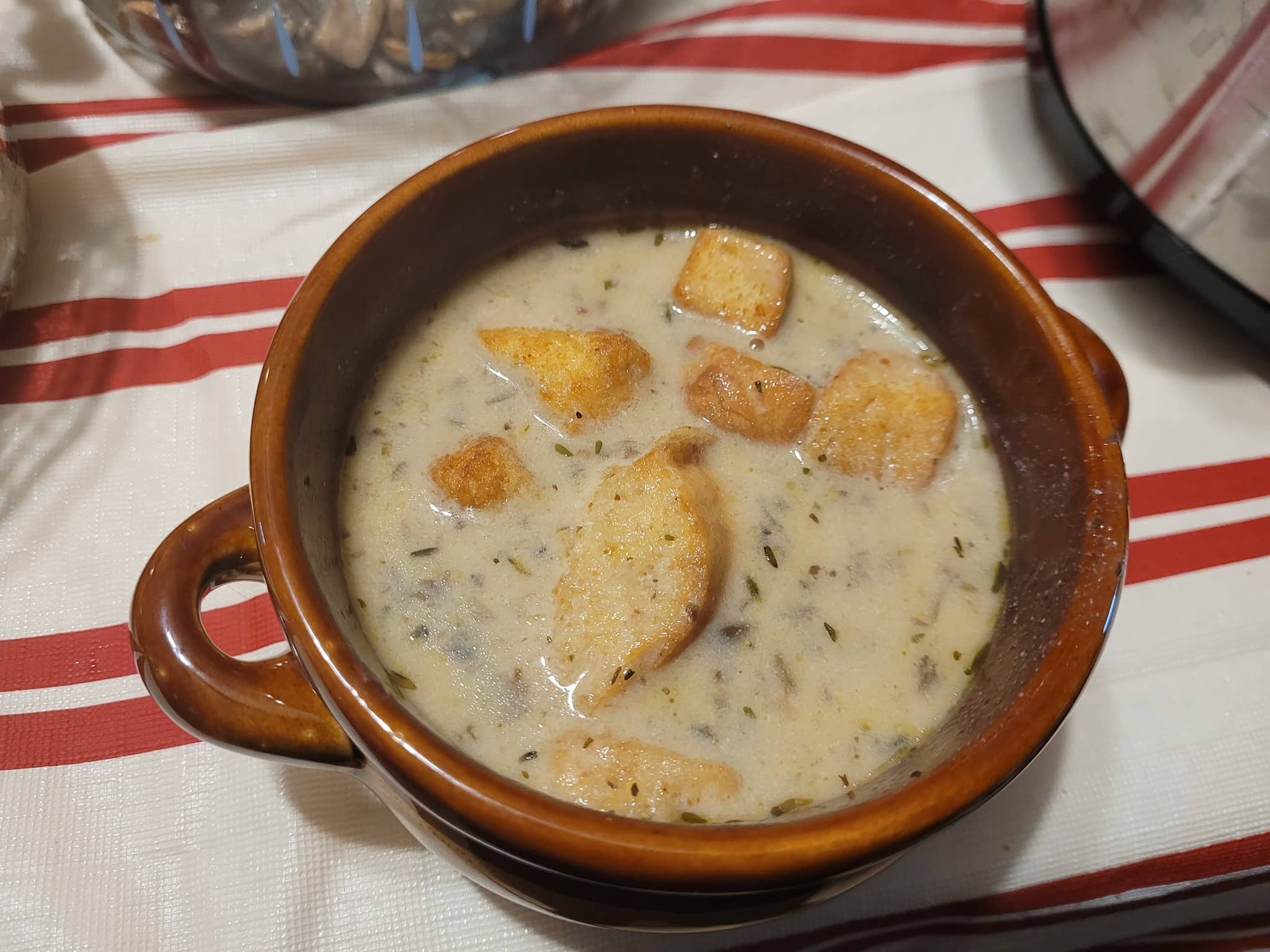 Instructions
1. In a frying pan, melt the butter, add the mushrooms, onions, thyme, salt and pepper. Saute until the mushrooms are soft and the onions are translucent.
2. Transfer the mushrooms to the slow cooker bowl. Add the chicken broth.
3. Cook on low for 7 -8 hours or high for 5 – 6
4. A half hour before serving, in a small bowl, mix together the sour cream and the heavy whipping cream.  Set aside for the moment.
5. In another small bowl, mix together the cornstarch with 2 tbsp of water. Mix well.
6. Add the whipping cream mixture to the mushrooms, along with the cornstarch slurry. Return the lid and cook on high for another half hour or until the soup thickens slightly.
7. Serve and enjoy!