Ingredients:
4 jalapeno peppers, seeded and diced
1 onion, diced
2 cloves of garlic, minced
3 cups chicken broth
1 cup heavy cream
1/2 cup sour cream
1/4 cup flour
Salt and pepper, to taste
Optional toppings: croutons, shredded cheddar cheese, sour cream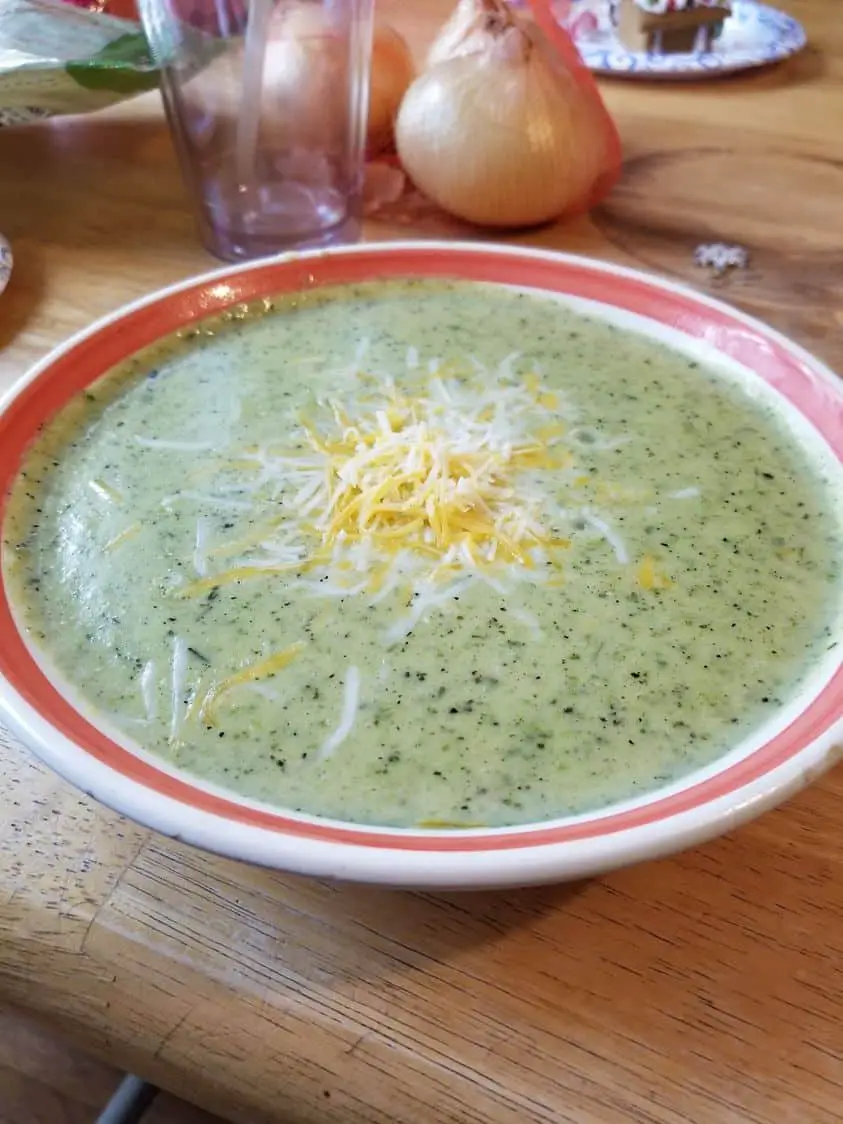 Instructions:
In a large pot or Dutch oven, sauté jalapeno peppers, onion, and garlic over medium heat until softened, about 5 minutes.
In a small bowl, mix together the flour, cream and sour cream until smooth.
Slowly stir in the mixture into the pot with the jalapeno pepper mixture.
Add the chicken broth, salt and pepper, and bring the mixture to a boil.
Reduce heat and let it simmer for 10-15 minutes, or until the soup thickens.
Puree the soup using an immersion blender or transfer to a blender and puree until smooth.
Serve hot with croutons, shredded cheddar cheese and/or sour cream on top as desired. Enjoy!