Ingredients:
2 lbs. firm white fish fillets, cut into bite-sized pieces
1 lb. large shrimp, peeled and deveined
1 lb. crab legs or crabmeat
1/2 cup olive oil
5 cloves garlic, minced
1 large onion, chopped
2 bell peppers, chopped
3 stalks celery, chopped
1 can (28 oz) diced tomatoes
1 cup dry white wine
2 cups fish stock or clam juice
1 teaspoon dried basil
1 teaspoon dried thyme
1 teaspoon red pepper flakes
Salt and pepper to taste
1/4 cup chopped fresh parsley
Fresh crusty bread, for serving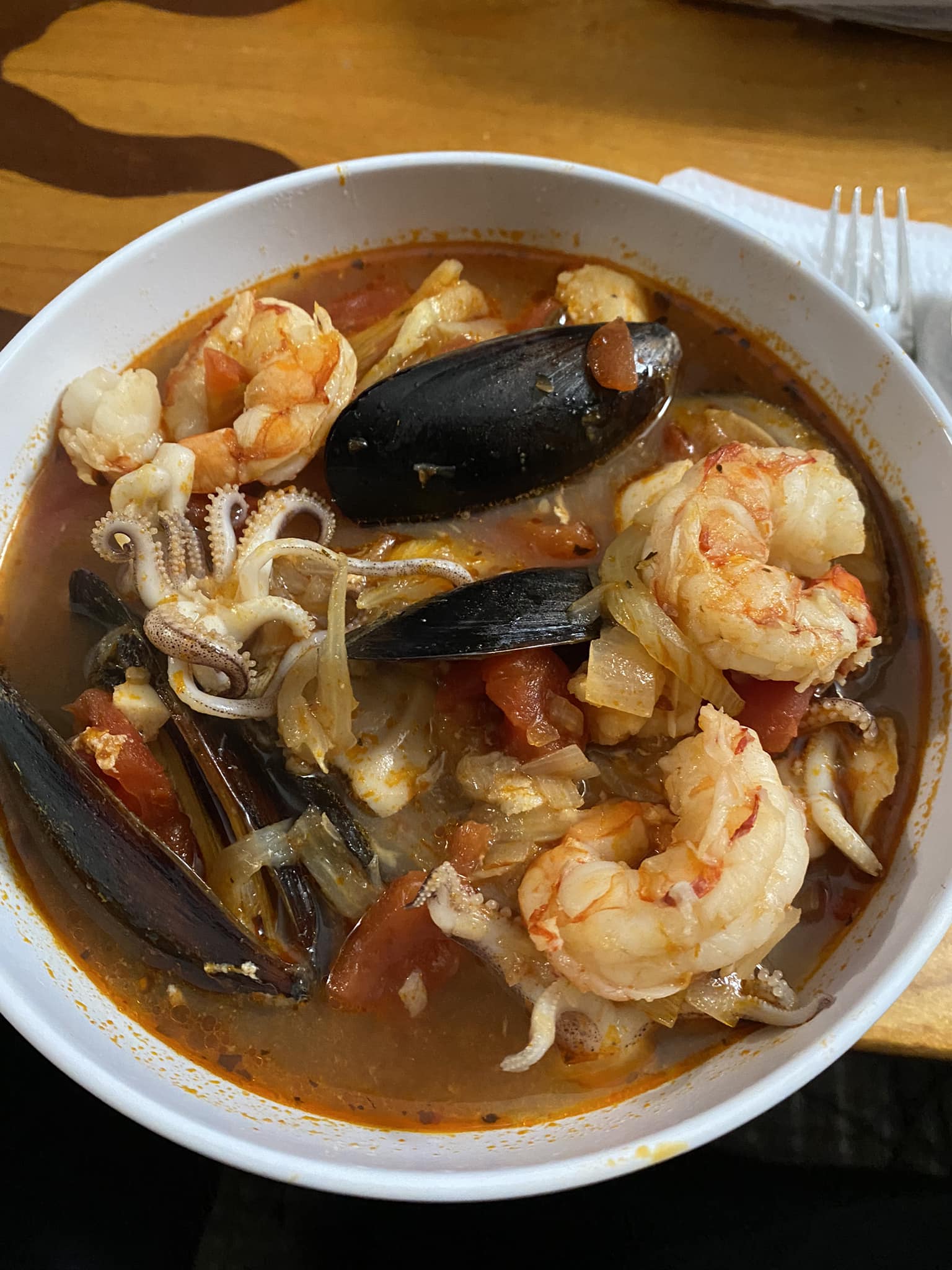 Instructions:
In a large heavy pot or Dutch oven, heat the olive oil over medium heat. Add the minced garlic, chopped onion, bell peppers, and celery and cook until softened, about 5 minutes.
Stir in the diced tomatoes, white wine, fish stock or clam juice, basil, thyme, red pepper flakes, salt, and pepper. Bring the mixture to a boil, then reduce heat to low and let simmer for 10 minutes.
Add the fish, shrimp, and crab to the pot and let cook until the seafood is just done, about 5-7 minutes.
Stir in the chopped parsley.
Serve the cioppino in bowls with fresh crusty bread to soak up the delicious broth. Enjoy!