Ingredients:
6 cups fish stock or clam juice
2 cups dry white wine
1 cup chopped onion
1 cup chopped celery
1 cup chopped carrot
3 cloves garlic, minced
1/4 cup olive oil
1/4 cup tomato paste
2 bay leaves
1 tsp dried thyme
1/4 tsp red pepper flakes (optional)
1 lb. firm white fish, cut into 1-inch chunks
1 lb. shrimp, peeled and deveined
1 lb. scallops
1/2 lb. squid, cleaned and sliced
Salt and pepper, to taste
Chopped fresh parsley, for garnish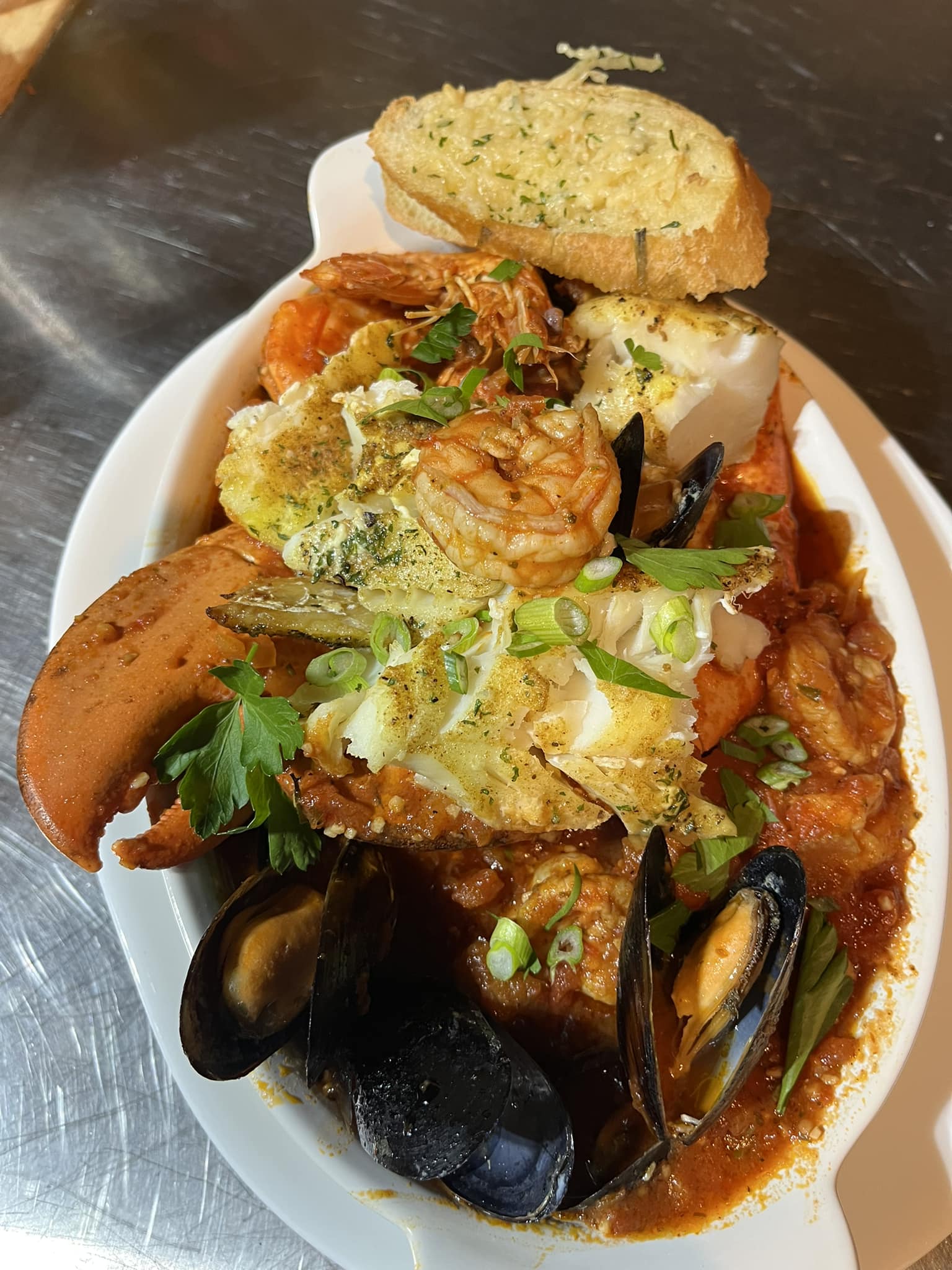 Instructions:
In a large pot, heat the olive oil over medium heat. Add the onion, celery, carrot, and garlic and sauté until softened, about 5 minutes.
Stir in the tomato paste, bay leaves, thyme, and red pepper flakes (if using) and cook for 2-3 minutes.
Pour in the fish stock or clam juice and white wine and bring the mixture to a simmer.
Add the fish, shrimp, scallops, and squid to the pot, and season with salt and pepper to taste.
Simmer the soup for 10-15 minutes or until the seafood is cooked through.
Ladle the soup into bowls and garnish with chopped parsley before serving.
Enjoy your delicious Cioppino soup stew!