Ingredients:
1 lb boneless, skinless chicken breasts, cubed
1/3 cup butter
1/3 cup all-purpose flour
1/2 teaspoon salt
1/4 teaspoon black pepper
1/4 teaspoon onion powder
1 3/4 cups chicken broth
2/3 cup milk
2 cups frozen mixed vegetables (peas, carrots, green beans, corn)
1 refrigerated pie crust or homemade pie crust
1 egg, beaten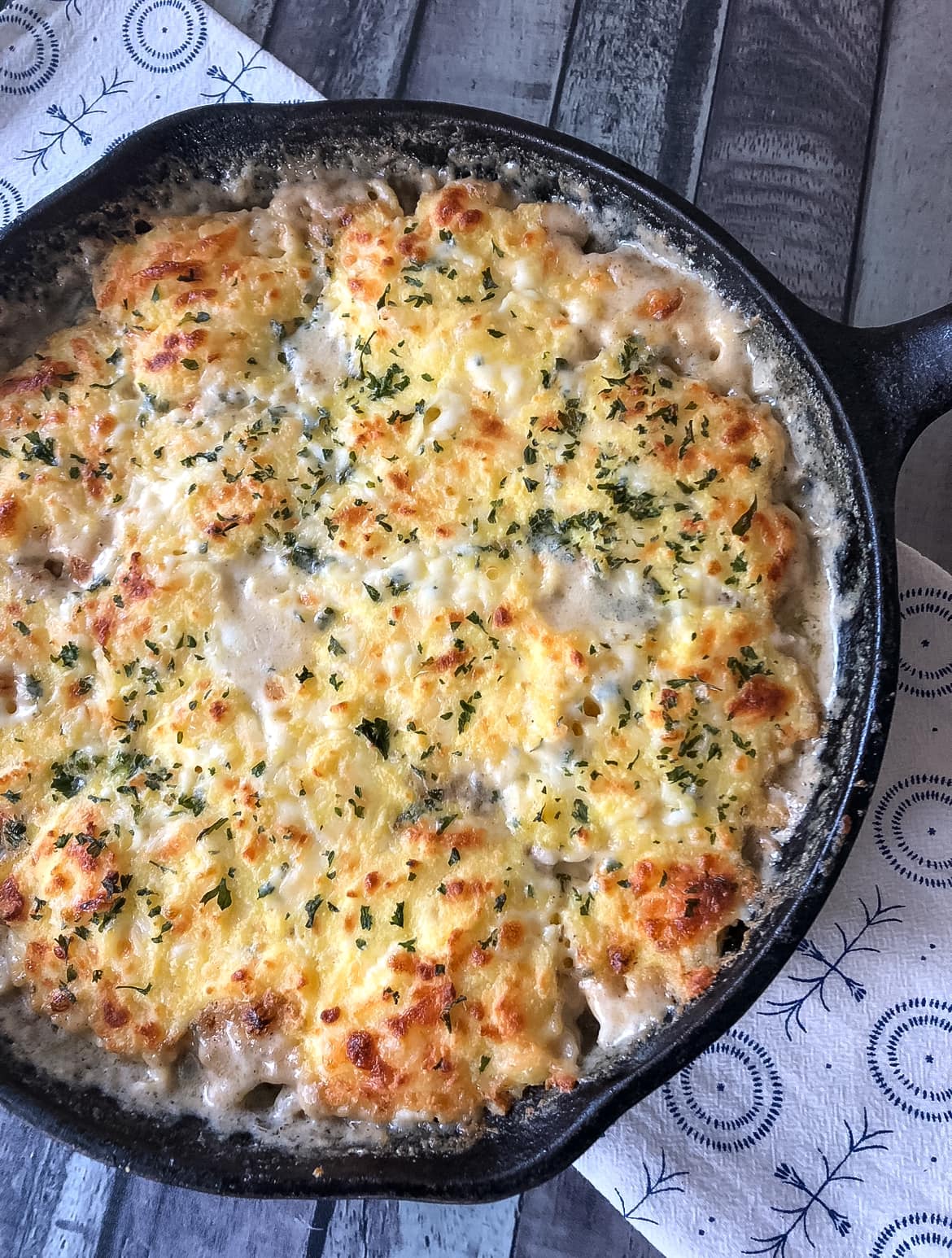 Instructions:
Preheat the oven to 425°F (220°C).
In a large skillet, cook the chicken over medium heat until no longer pink. Remove the chicken from the skillet and set aside.
In the same skillet, melt the butter over medium heat. Add the flour, salt, black pepper, and onion powder, stirring constantly until the mixture is smooth and bubbly.
Gradually stir in the chicken broth and milk. Cook and stir until the mixture boils and thickens.
Stir in the cooked chicken and mixed vegetables. Remove from heat.
Pour the chicken mixture into a 9-inch pie dish.
Roll out the pie crust and place it on top of the chicken mixture. Trim the excess crust and crimp the edges to seal.
Cut a few slits in the top of the pie crust to allow steam to escape.
Brush the beaten egg over the top of the crust.
Bake for 30 to 35 minutes, or until the crust is golden brown.
Let cool for a few minutes before serving. Enjoy!