Ingredients:
2 cups cooked, shredded chicken
1 cup frozen mixed vegetables
1/3 cup butter
1/3 cup flour
1/2 tsp salt
1/4 tsp black pepper
1/4 tsp garlic powder
2 1/2 cups chicken broth
2/3 cup milk
2/3 cup heavy cream
1/2 cup biscuit mix
1/4 cup water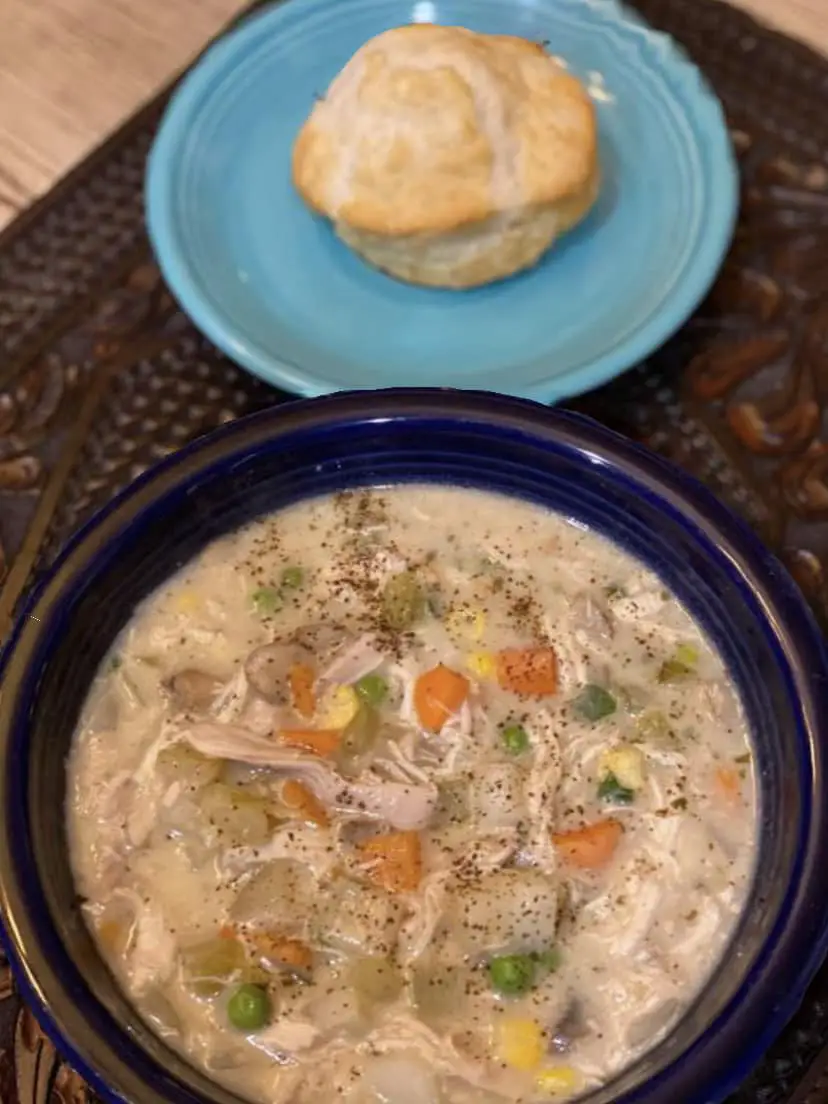 Instructions:
In a large saucepan or Dutch oven, melt the butter over medium heat.
Add the flour, salt, pepper, and garlic powder to the melted butter and stir until well combined.
Gradually add the chicken broth and milk, stirring constantly until the mixture is smooth.
Add the frozen vegetables and cooked chicken to the pot and stir to combine.
In a small bowl, mix together the biscuit mix and water until a dough forms. Drop spoonfuls of the biscuit dough onto the top of the soup.
Bring the soup to a boil, then reduce the heat to low and simmer for 10-15 minutes, or until the biscuit dough is cooked through and the soup is thickened.
Stir in the heavy cream and cook for an additional 2-3 minutes, or until the soup is heated through.
Serve the soup hot, garnished with additional black pepper or chopped fresh herbs, if desired. Enjoy!