Ingredients:
1 lb boneless, skinless chicken breasts, cut into bite-size pieces
2 cups elbow macaroni
2 cups chicken broth
2 cups water
1 can (14.5 oz) diced tomatoes
1 onion, diced
2 cloves of garlic, minced
2 carrots, peeled and diced
2 celery stalks, diced
1 tsp dried basil
1 tsp dried oregano
Salt and pepper, to taste
1 cup heavy cream
1/4 cup grated Parmesan cheese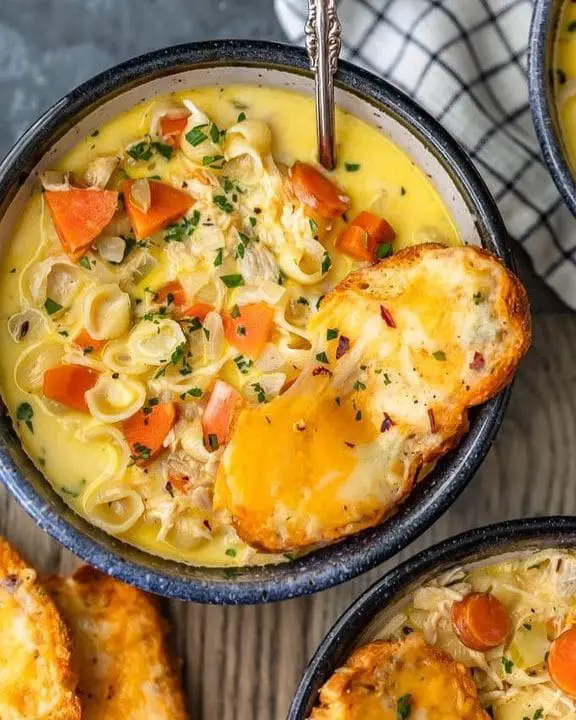 Instructions:
In a large pot or Dutch oven, cook chicken over medium heat until browned.
Add onion, garlic, carrots, celery, basil, oregano and sauté for 2-3 minutes.
Stir in chicken broth, water, diced tomatoes, macaroni, salt, and pepper.
Bring to a boil, reduce heat to low, and simmer for 15-20 minutes, or until macaroni is tender.
Stir in heavy cream and Parmesan cheese.
Cook for an additional 2-3 minutes, or until cheese is melted and soup is heated through.
Serve hot and enjoy!
Optional: You can add some chopped spinach or kale for extra greens.