* Ingredients :
°2 tablespoons of butter
°1/2 large onion, chopped
°3 stalks of chopped celery
°2 large carrots, cut into 1/4 inch slices
°2 cloves of finely minced garlic
°1/2 tablespoon dried parsley
°1/2 teaspoon poultry seasoning
°1 1/2 tablespoons of flour
°6 cups of chicken broth
°1 bay leaf
°Salt and pepper to taste
° cups cooked chicken cut into small cubes
°1 cup frozen peas
°1 cup flour
°2 teaspoons baking powder
°1 teaspoon of sugar
°salt 1/2 tsp
°2 tablespoons of unsalted butter
°1/2 cup milk (2% or whole)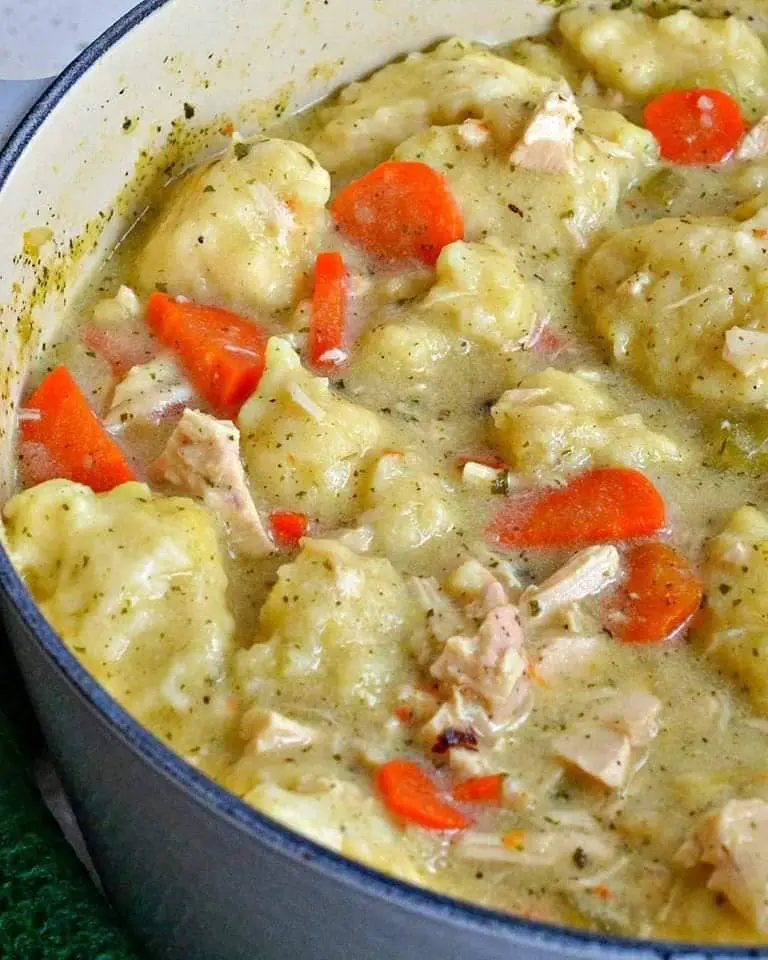 *Preparation :
Melt the butter over medium heat in a Dutch oven or saucepan. Add onions, celery and carrots and cook until fragrant. About 4-5 minutes. Turn the heat down to low.
Add garlic, parsley, and poultry seasoning. cooking mn, stir constantly. Sprinkle with 1 1/2 tablespoons flour. Stir in chicken broth and bay leaf. Simmer for 25 minutes.
Remove bay leaf. Add salt and pepper to taste. Add the chicken and frozen peas and simmer for an additional 5 minutes.
In a medium bowl, mix 1 cup flour, baking powder, sugar and salt. Cut the butter with a pastry cutter. When it crumbles, add the milk and stir until combined. Put teaspoons in boiling soup. Cover and cook for 15 minutes without removing the lid.
Enjoy !