Ingredients:
4 boneless chicken breasts, cooked and shredded
4 cups chicken broth
2 cups heavy cream
1 cup grated Parmesan cheese
1/2 teaspoon garlic powder
Salt and pepper, to taste
1 cup cooked fettuccine noodles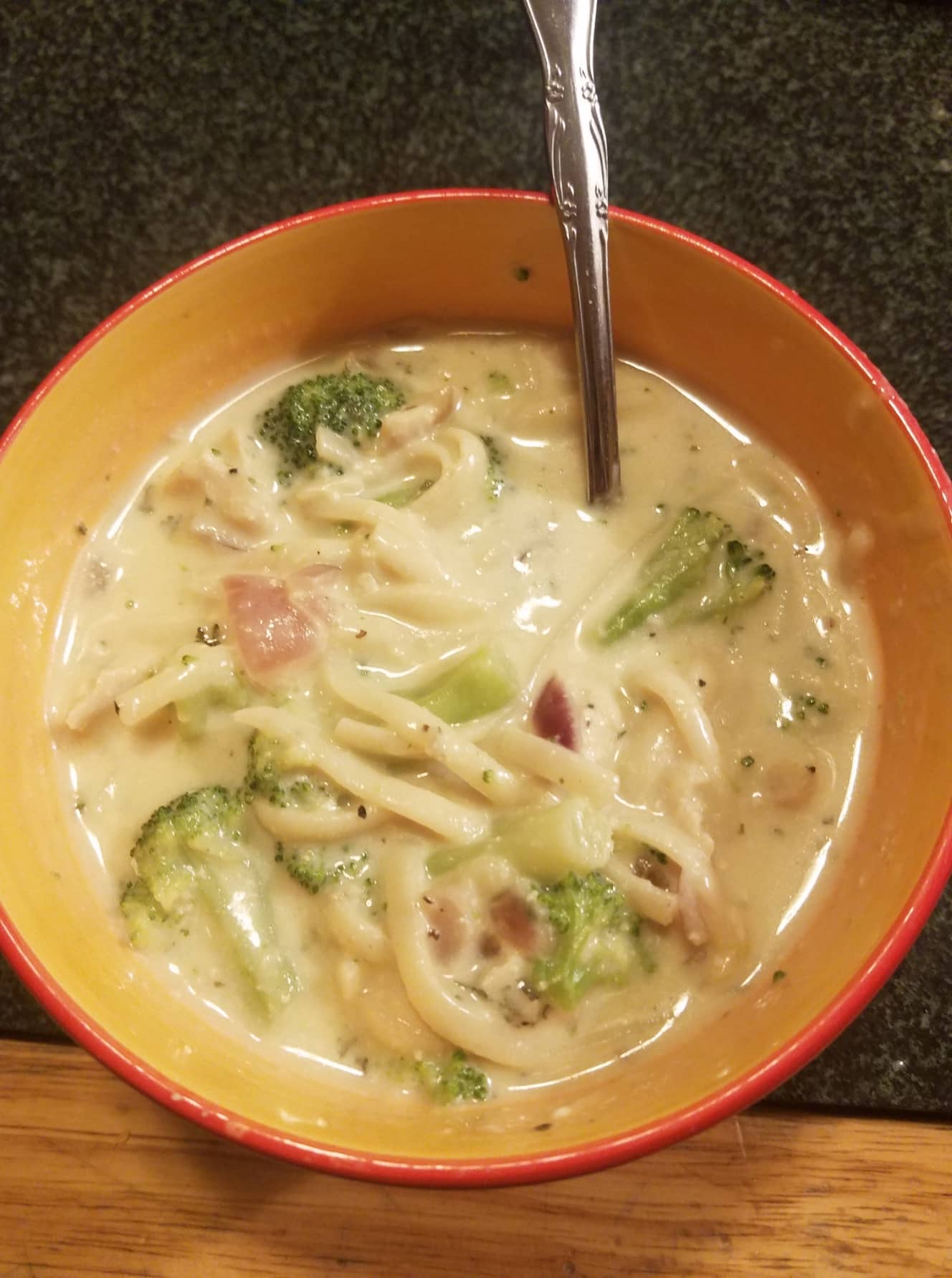 Instructions:
In a large pot, combine chicken broth, heavy cream, and grated Parmesan cheese. Stir until cheese is melted and mixture is well combined.
Add garlic powder, salt, and pepper to taste. Stir well.
Add shredded chicken and cooked fettuccine noodles to the pot.
Cook over medium heat, stirring occasionally, until soup is heated through.
Serve hot and garnish with additional Parmesan cheese, if desired. Enjoy!