Here's a recipe for cheesy bacon potato soup:
Ingredients:
6 slices bacon
1 medium onion, diced
3 cloves garlic, minced
4 cups chicken broth
1 pound potatoes, peeled and diced
1 cup milk
1 cup shredded cheddar cheese
salt and pepper to taste
chopped fresh chives, for garnish (optional)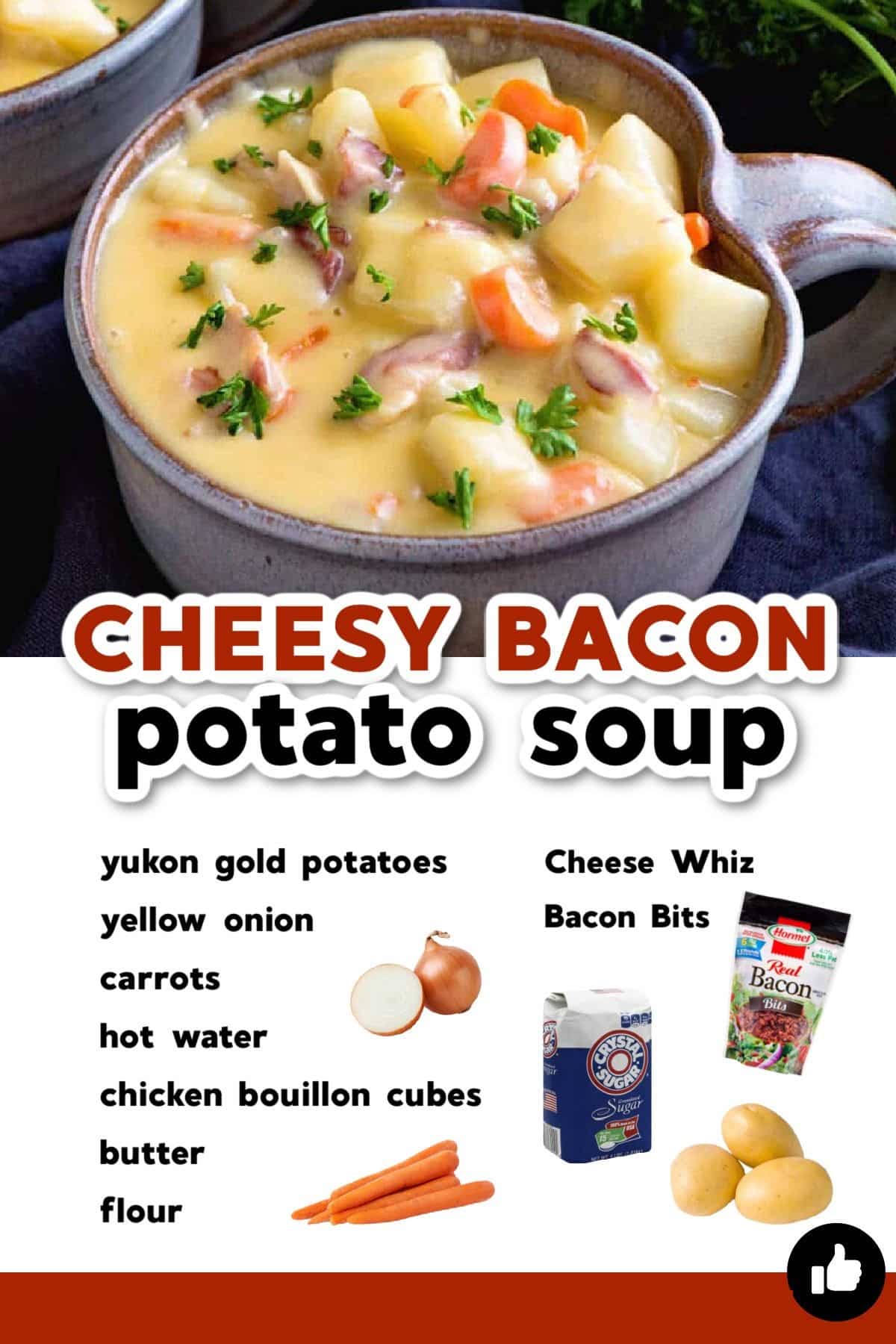 Instructions:
In a large pot or Dutch oven, cook the bacon over medium heat until crispy. Remove the bacon from the pot and set it aside, reserving the bacon grease in the pot.
Add the onion and garlic to the pot and cook until the onion is translucent, about 5 minutes.
Add the chicken broth and potatoes to the pot and bring to a boil. Reduce the heat to a simmer and cook until the potatoes are tender, about 15 minutes.
Remove the pot from the heat and use an immersion blender to blend the soup until smooth. Alternatively, you can transfer the soup to a blender or food processor and blend until smooth, working in batches if necessary.
Return the pot to the heat and stir in the milk and cheddar cheese until the cheese is melted and the soup is smooth and creamy.
Crumble the reserved bacon and stir it into the soup.
Season the soup with salt and pepper to taste.
Garnish with chopped chives, if desired.
Serve hot and enjoy!