Ingredients:
1 lb fresh asparagus, trimmed and cut into bite-size pieces
1/2 cup mayonnaise
1/2 cup sour cream
2 cloves garlic, minced
1/2 teaspoon salt
1/4 teaspoon black pepper
1/2 cup shredded cheddar cheese
1/4 cup grated Parmesan cheese
1/4 cup almond flour
2 tablespoons butter, melted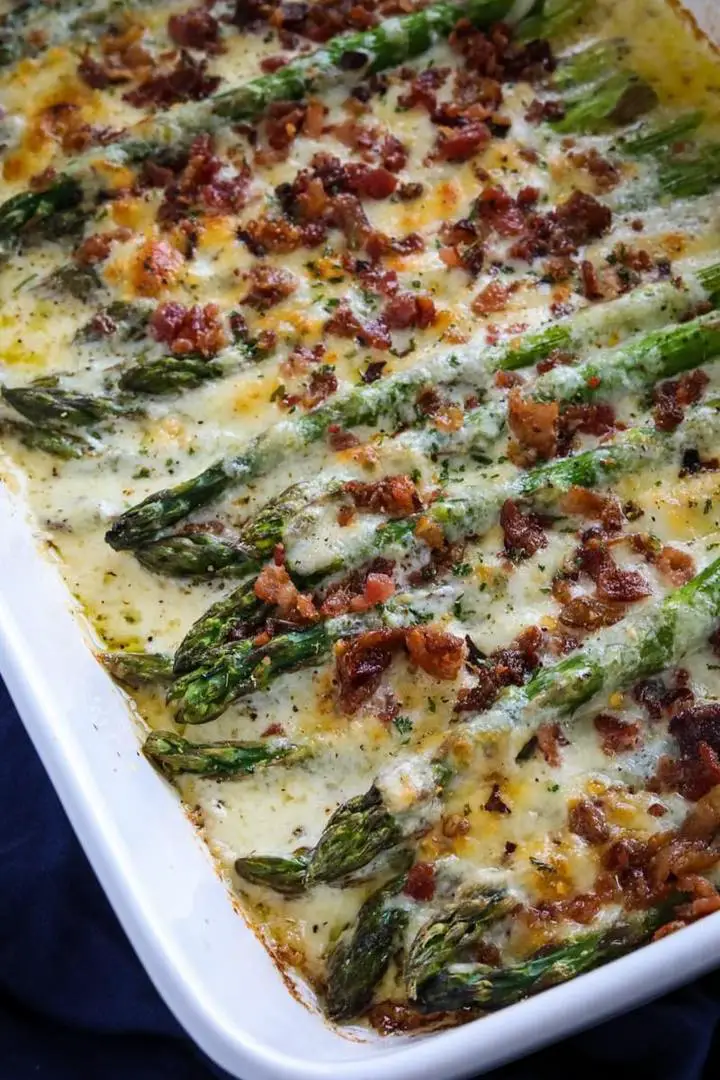 Instructions:
Preheat the oven to 375°F (190°C).
Steam the asparagus until tender but still firm, about 5 minutes. Drain and set aside.
In a medium bowl, whisk together the mayonnaise, sour cream, garlic, salt, and pepper.
In a separate bowl, mix together the cheddar cheese, Parmesan cheese, almond flour, and melted butter.
Layer the cooked asparagus in a 9×13 inch baking dish. Spoon the mayonnaise mixture evenly over the asparagus.
Sprinkle the cheese and almond flour mixture over the top of the mayonnaise mixture.
Bake for 25-30 minutes or until the cheese is melted and bubbly and the top is golden brown.
Let the casserole cool for a few minutes before serving.
Enjoy your keto cheesy asparagus casserole!