Ingredients:
1 butternut squash, peeled, seeded and diced
1 onion, diced
2 cloves of garlic, minced
4 cups chicken or vegetable broth
1 tsp. ground cinnamon
1/2 tsp. ground nutmeg
Salt and pepper to taste
1/4 cup heavy cream (optional)
2 tbsp. olive oil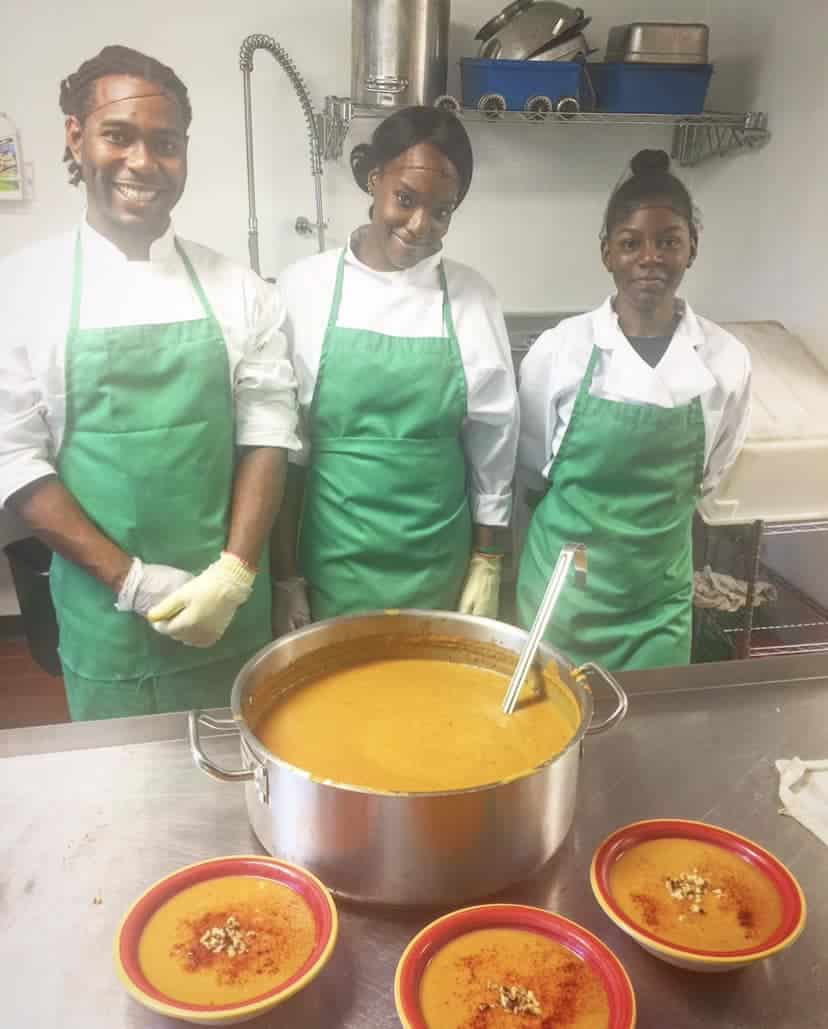 Instructions:
In a large pot or Dutch oven, heat the olive oil over medium heat.
Add the onion and garlic and sauté until softened, about 5 minutes.
Add the diced butternut squash and stir to coat with the onions and garlic.
Add the broth, cinnamon, nutmeg, salt, and pepper. Bring to a simmer.
Reduce heat to low and let simmer for 20-25 minutes or until the squash is tender.
Carefully puree the soup using an immersion blender or transfer it to a blender and blend it until smooth.
If using, stir in the heavy cream.
Taste and adjust seasoning if necessary.
Serve hot and garnish with some chopped parsley or roasted pumpkin seeds.
Enjoy!