Ingredients:
2 cups all-purpose flour
1/4 cup granulated sugar
1 tablespoon baking powder
1/2 teaspoon baking soda
1/2 teaspoon salt
1/2 cup unsalted butter, cold and cubed
1 cup fresh blueberries
3/4 cup buttermilk
1 teaspoon vanilla extract
1 tablespoon lemon zest (optional)
1 tablespoon heavy cream (optional)
Coarse sugar for sprinkling (optional)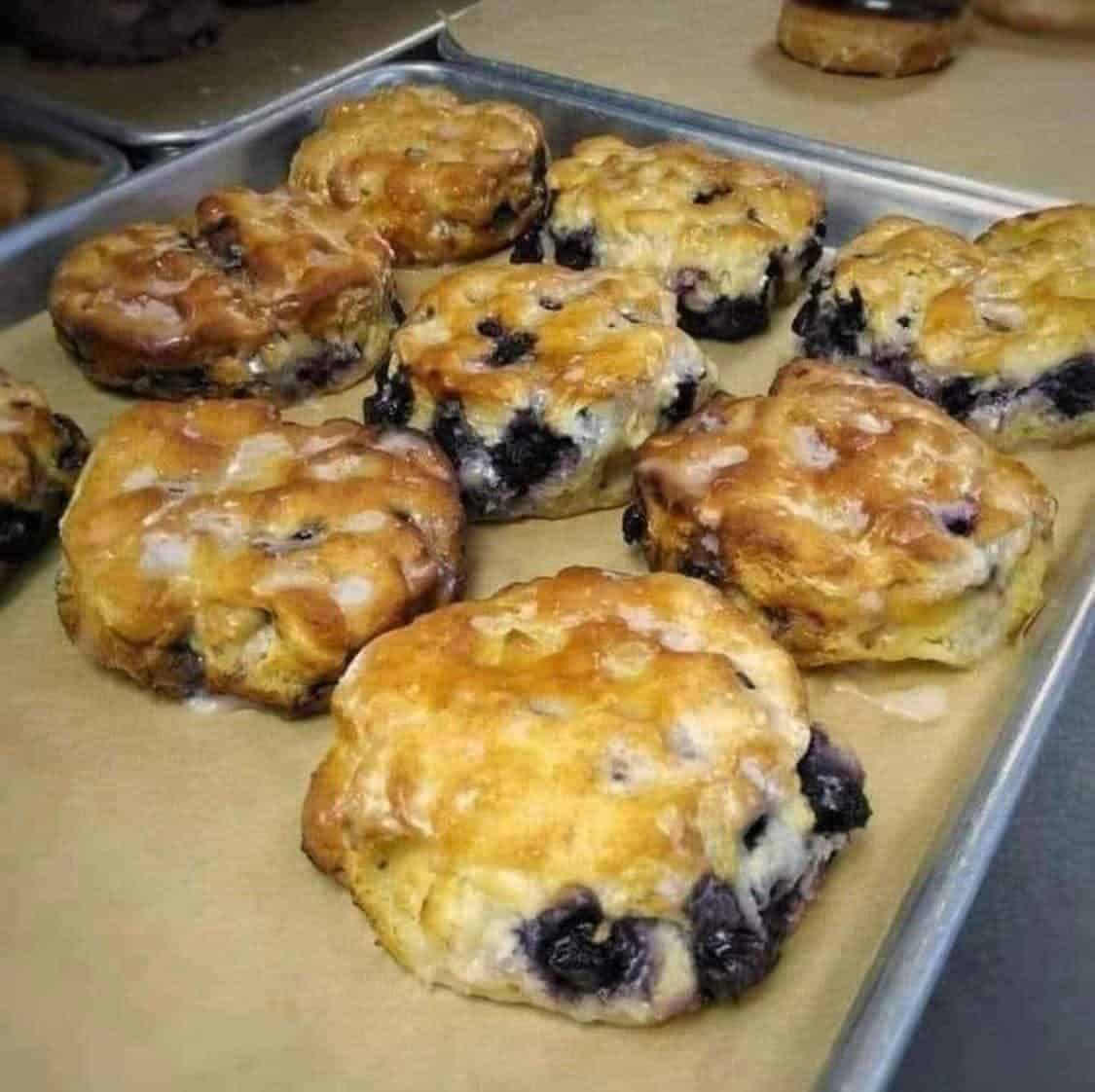 Instructions:
Preheat your oven to 425°F (218°C). Line a baking sheet with parchment paper.
In a large mixing bowl, whisk together the flour, sugar, baking powder, baking soda, and salt.
Cut in the cold butter with a pastry cutter or fork until the mixture resembles coarse crumbs.
Add in the fresh blueberries and stir gently.
In a separate small mixing bowl, whisk together the buttermilk, vanilla extract, and lemon zest (if using).
Add the buttermilk mixture to the dry ingredients and stir just until combined. Do not overmix the dough.
Turn the dough out onto a lightly floured surface and gently knead it a few times until it comes together.
Pat the dough into a circle about 1 inch thick.
Use a biscuit cutter or round cookie cutter to cut out 8-10 biscuits.
Place the biscuits onto the prepared baking sheet.
Brush the tops of the biscuits with heavy cream (if using) and sprinkle with coarse sugar (if using).
Bake the biscuits in the preheated oven for 15-18 minutes, or until golden brown.
Remove the biscuits from the oven and let them cool on the baking sheet for a few minutes before serving.
Enjoy your delicious blueberry biscuits!