I cooked 6 thick slices of bacon, set it aside and sautéed 1 large diced yellow onion in the fat, threw in some minced garlic and a couple of ham steaks cubed up while the beans were boiling. Then, I threw it all in the opt with the beans, along with a can of diced tomatoes, a can of corn and seasonings. I used summer savory, sage, thyme, paprika, marjoram, celery salt and white pepper.
Here is a recipe for black-eyed pea soup:
Ingredients:
1 pound dried black-eyed peas
6 cups water
1 large onion, diced
2 cloves garlic, minced
1 large carrot, diced
1 large celery stalk, diced
1 teaspoon cumin
1 teaspoon paprika
1/2 teaspoon chili powder
1/2 teaspoon salt
1/4 teaspoon black pepper
2 cups chopped collard greens or kale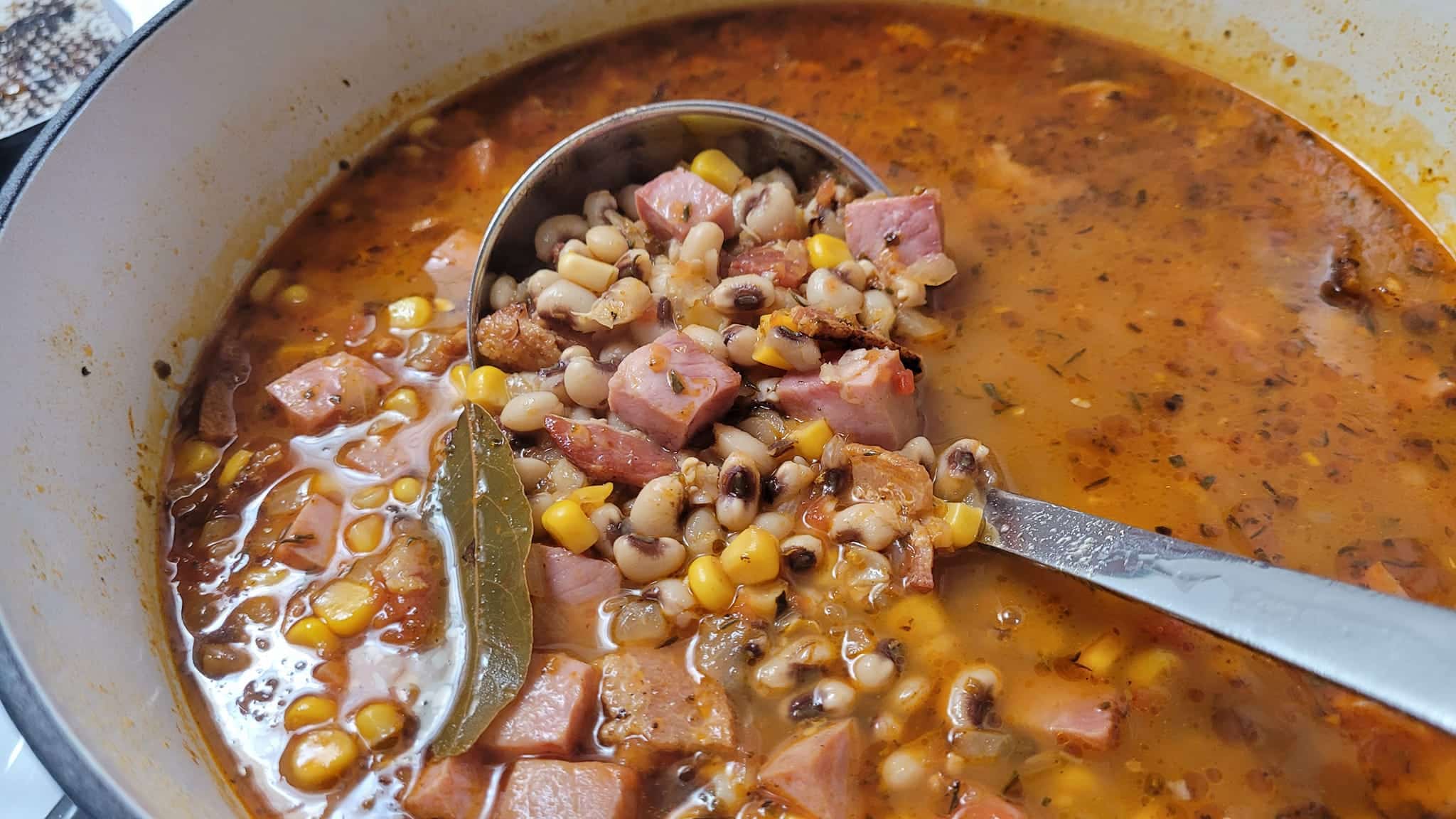 Instructions:
Rinse and sort the black-eyed peas, removing any stones or debris.
Place the black-eyed peas in a large pot and add the water. Bring to a boil and then reduce the heat to low. Simmer for 1 hour or until the peas are tender.
Add the onion, garlic, carrot, celery, cumin, paprika, chili powder, salt, and pepper to the pot and stir to combine.
Bring the soup to a boil and then reduce the heat to low. Simmer for an additional 20 minutes.
Stir in the collard greens or kale and cook for an additional 5 minutes.
Serve hot. Enjoy!