Ingredients:
For the crust:
250g Biscoff biscuits
100g unsalted butter, melted
For the filling:
500g cream cheese, softened
200g caster sugar
250g Biscoff spread
1 tsp vanilla extract
4 large eggs, room temperature
150ml double cream
For the topping:
150g Biscoff biscuits, roughly crushed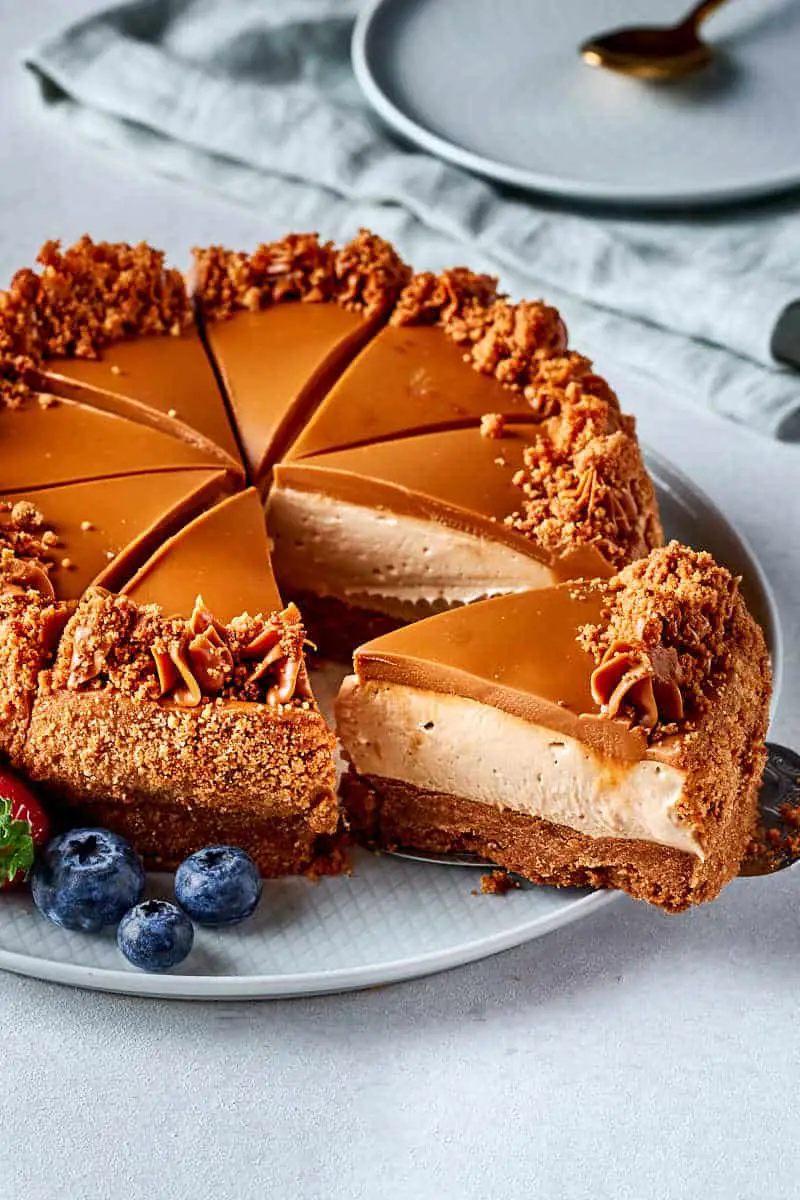 Instructions:
Preheat the oven to 160°C/325°F/gas mark 3. Grease a 23cm/9inch springform cake tin and line the base with baking parchment.
For the crust, blitz the Biscoff biscuits in a food processor until they form fine crumbs. Mix in the melted butter until the mixture resembles wet sand. Press the mixture into the base of the tin using the back of a spoon, then refrigerate for 30 minutes.
For the filling, beat the cream cheese and sugar together in a large bowl using an electric mixer until smooth. Add the Biscoff spread and vanilla extract and beat again until combined. Beat in the eggs, one at a time, until the mixture is smooth. Finally, beat in the double cream.
Pour the filling over the biscuit base and smooth the top. Bake for 50-60 minutes or until the cheesecake is set but still has a slight wobble in the middle.
Leave the cheesecake to cool completely in the tin, then cover and chill in the fridge for at least 4 hours or overnight.
For the topping, sprinkle the crushed Biscoff biscuits over the cheesecake just before serving.
Enjoy your delicious Biscoff cheesecake!