Not only is it made of simple ingredients and delicious, it also doesn't melt in your hands! Best Keto Chocolate Fudge perfect for bringing to any Holiday Party.
Fudge is an irresistible dessert. But when you cut the sugary ingredients from the traditional recipes, it can be a little tough to get right.
Creating a low carb sweetened condensed milk to use as its base is the secret to this recipe.
A lot of those recipes are as simple as telling you to "melt chocolate chips and sweetened condensed milk together" so we are here to give you that treat in that low carb style.
And it's easier than you might think!
Ingredients
1 cup Heavy Whipping Cream
1/3 cup Erythritol
2 tbsp Butter
1 tsp Vanilla Extract
1 cup Low Carb Chocolate Chips
1/4 cup Chopped Pecans
Instructions
Take a pan over medium heat, mix together the Vanilla Extract, Erythritol, Butter, and Heavy
Whipping Cream, stirring often for about Fifteen mins until a thick sweetened condensed milk, slightly browned forms.
Take it out from heat and before stirring in chocolate chips, let cool for Fifteen mins.
Pour mixture into a parchment lined loaf pan once chocolate chips are melted and before cooling in refrigerator for at least Sixty mins, top with pecans .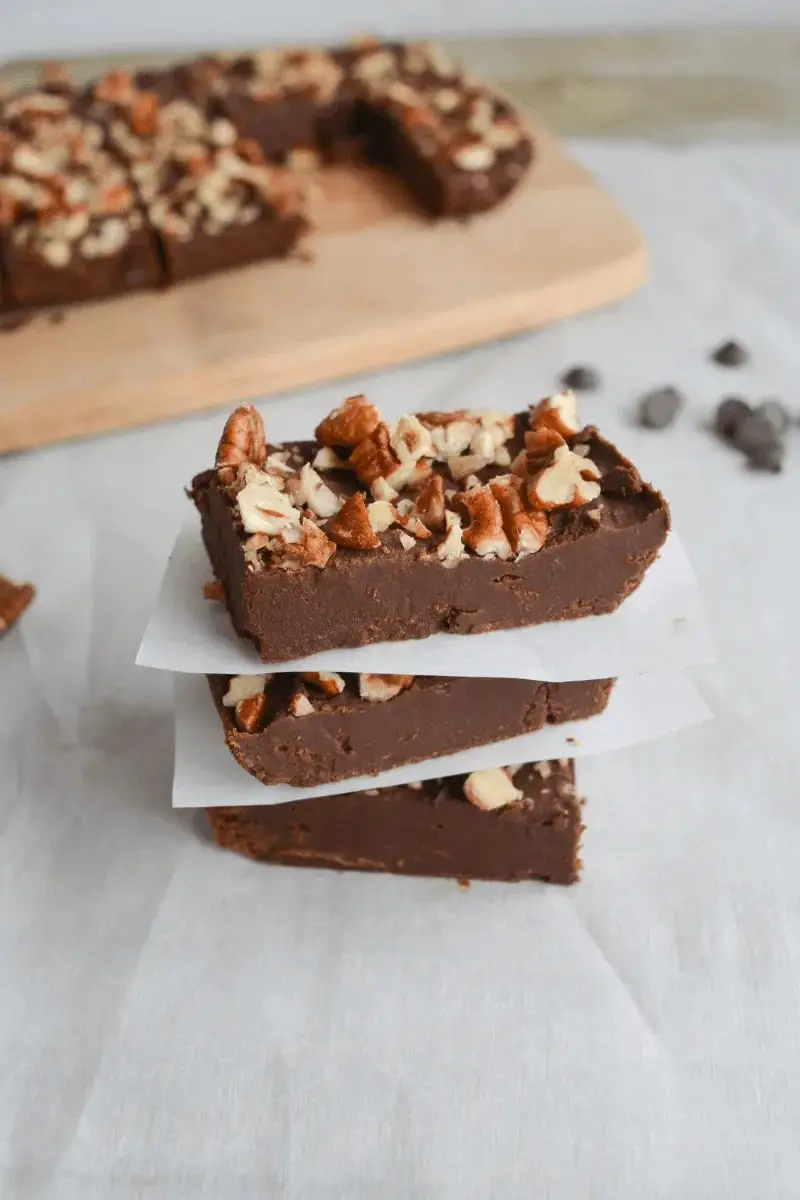 Nutrition Information:
Amount Per Serving:
CALORIES: 154.77
TOTAL FAT: 15.05g
CARBOHYDRATES: 2.92 NETg
FIBER: 4.59g
PROTEIN: 1.87g