Ingredients:
1 tablespoon olive oil
1 small onion, diced
2 cloves garlic, minced
2 carrots, peeled and diced
2 stalks celery, diced
1 red bell pepper, diced
1 small zucchini, diced
1 small yellow squash, diced
1 can (14.5 ounces) diced tomatoes, undrained
4 cups vegetable broth
1 cup uncooked small pasta (such as ditalini or elbow macaroni)
1 cup frozen peas
Salt and pepper, to taste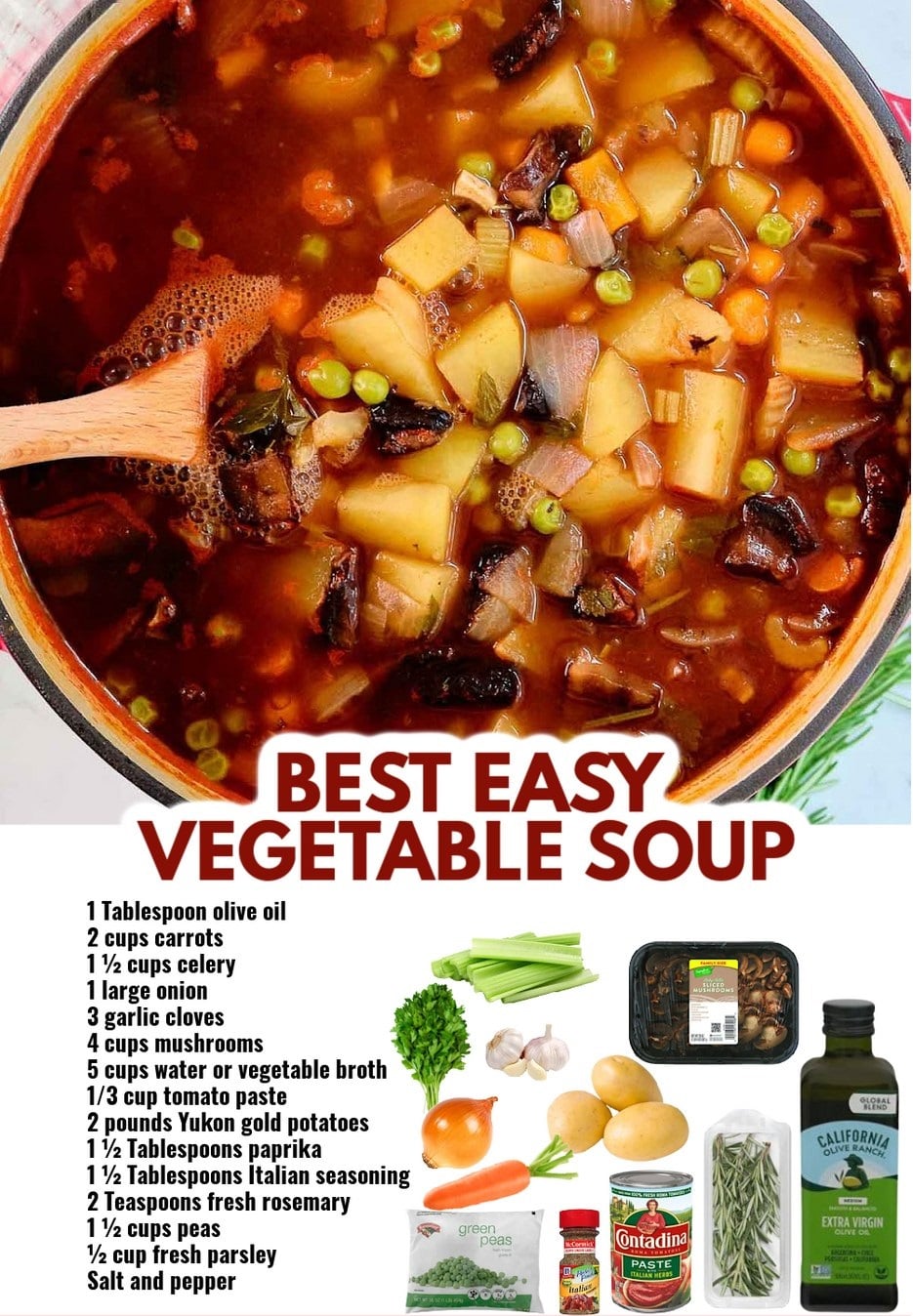 Instructions:
Heat the oil in a large pot over medium heat. Add the onion, garlic, carrots, celery, bell pepper, zucchini, and squash, and cook until the vegetables are soft, about 5 minutes.
Add the tomatoes, vegetable broth, and pasta to the pot. Bring to a boil, then reduce the heat to low and simmer for 10-15 minutes, or until the pasta is cooked.
Add the peas and cook for 1-2 minutes longer, or until they are heated through.
Season the soup with salt and pepper, to taste. Serve hot.