Ingredients:
1/2 cup mozzarella cheese, shredded
1/4 cup almond flour
1/2 teaspoon baking powder
1/4 teaspoon garlic powder
1/4 teaspoon onion powder
1/4 teaspoon salt
1 large egg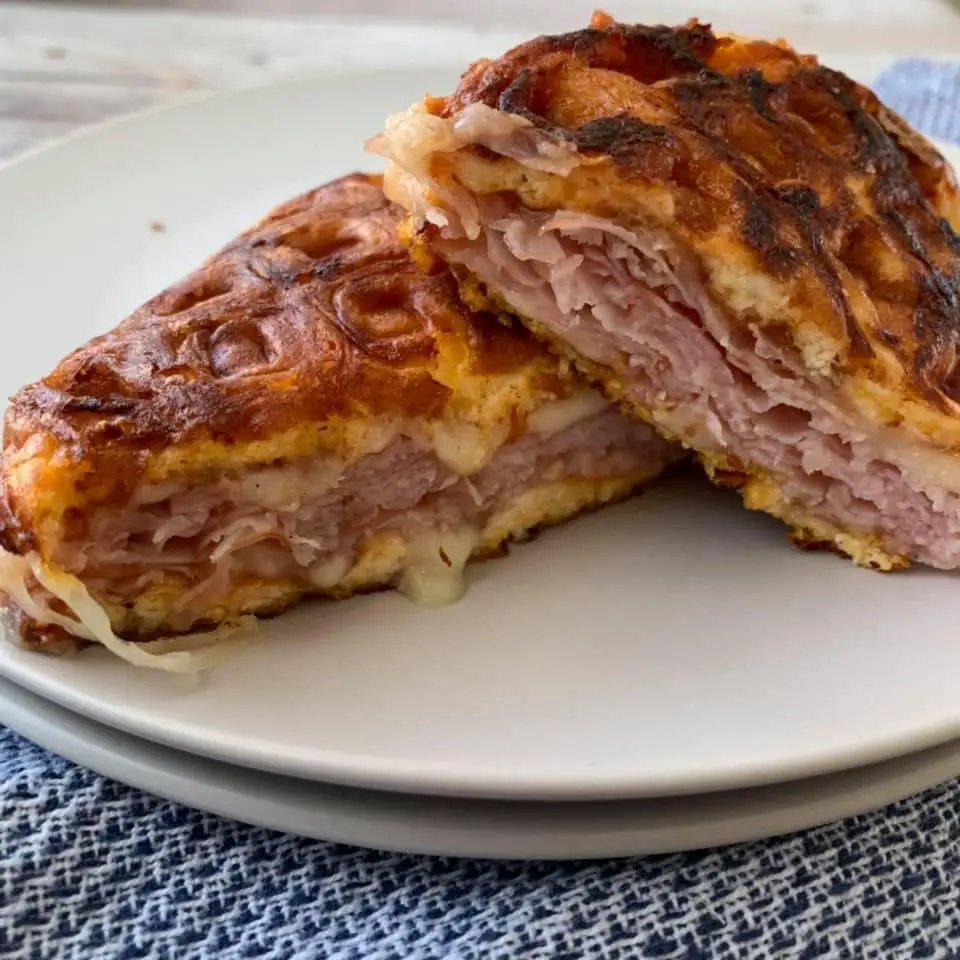 Instructions:
Preheat your waffle maker.
In a small bowl, whisk together the almond flour, baking powder, garlic powder, onion powder, and salt.
In a separate bowl, beat the egg.
Add the shredded mozzarella cheese to the beaten egg and stir to combine.
Add the dry ingredients to the cheese and egg mixture and stir until well combined.
Scoop 1/4 cup of the batter onto the center of the preheated waffle maker.
Close the waffle maker and cook for 3-4 minutes, or until the chaffle is golden brown and crispy.
Carefully remove the chaffle from the waffle maker using a spatula.
Repeat steps 6-8 with the remaining batter.
Serve the chaffles hot with your favorite toppings, such as butter, sugar-free syrup, whipped cream, or berries.
Enjoy your Best Crispy Keto Chaffles!