Ingredients:
1 pound beef stew meat
1 tablespoon vegetable oil
8 cups beef broth
1 cup water
2 cups uncooked wide egg noodles
1 cup thinly sliced carrots
1 cup thinly sliced celery
1 cup sliced mushrooms
1/2 cup diced onion
2 cloves garlic, minced
1 teaspoon salt
1/2 teaspoon black pepper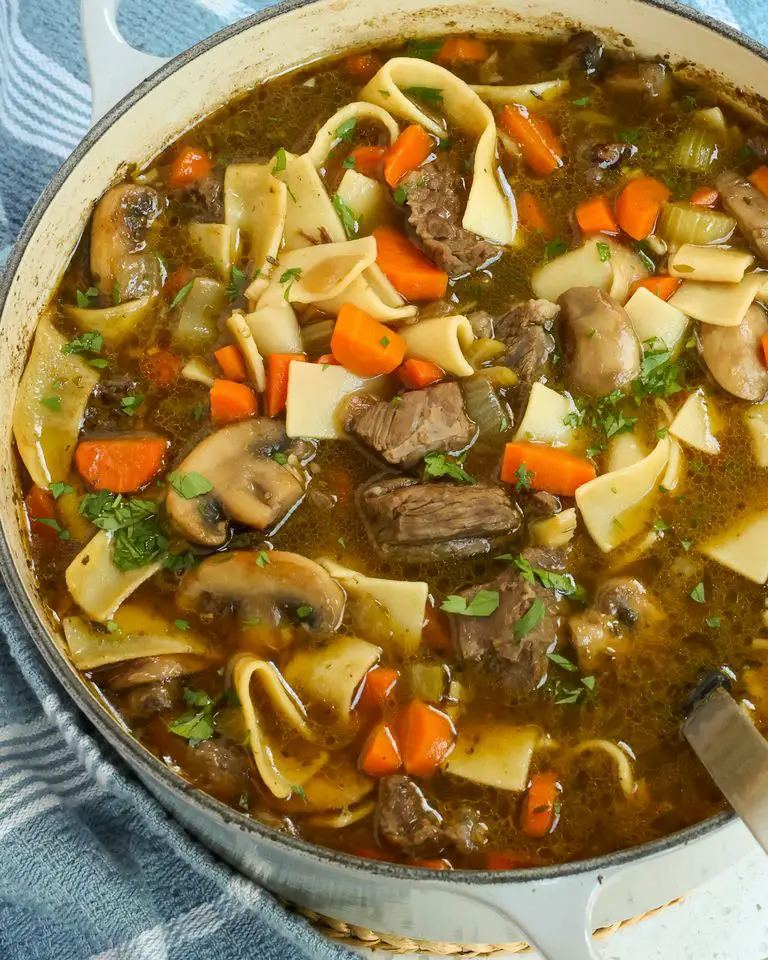 Instructions:
In a large pot, heat the oil over medium-high heat. Add the beef and cook until browned on all sides.
Add the beef broth, water, carrots, celery, mushrooms, onion, garlic, salt, and pepper to the pot. Bring to a boil.
Reduce the heat to low and simmer for 1 hour.
Add the egg noodles to the pot and simmer for an additional 15 minutes, or until the noodles are tender.
Serve the soup hot.
Optional additions: You can add additional vegetables to the soup, such as bell peppers or green beans. You can also try adding a bay leaf or some fresh herbs, such as parsley or thyme, for added flavor.Beef Noodle Soup