Ingredients:
2 lbs beef chuck roast, cut into 1-inch cubes
2 tbsp olive oil
1 onion, diced
2 cloves of garlic, minced
1 cup red wine
1 cup beef broth
1 can (14.5 oz) diced tomatoes
2 tbsp tomato paste
2 tbsp flour
1 tsp thyme
1 bay leaf
1 cup sliced mushrooms
1 cup frozen pearl onions
Salt and pepper to taste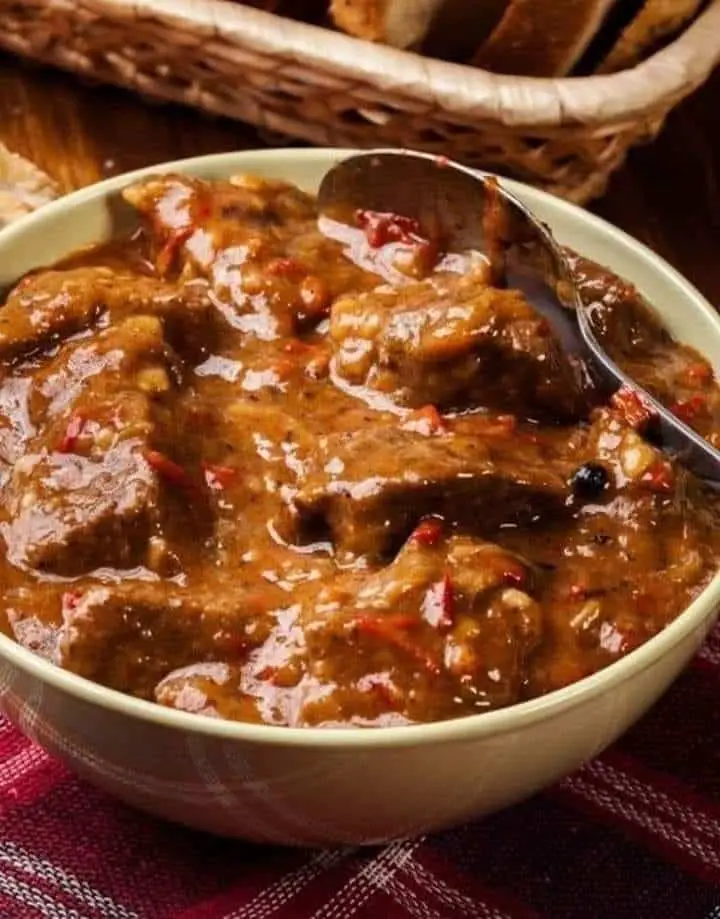 Instructions:
In a large pot or Dutch oven, heat the olive oil over medium-high heat. Add the beef and brown on all sides, about 5 minutes.
Remove the beef from the pot and set aside.
Add the onion and garlic to the pot and cook until softened, about 3 minutes.
Stir in the red wine, beef broth, diced tomatoes, tomato paste, flour, thyme, and bay leaf. Bring to a simmer.
Return the beef to the pot and add the mushrooms and pearl onions. Bring to a simmer and cook for 2-3 hours, or until the beef is tender.
Season with salt and pepper to taste before serving.
Optional: Serve over mashed potatoes or egg noodles.