Beef Bourguignon a la Julia Child is a classic French dish made with beef, bacon, onions, mushrooms, and red wine. Here is a recipe you can try:
Ingredients:
4 slices of thick-cut bacon, diced
2-3 lbs of beef chuck or round, cut into 2-inch cubes
Salt and pepper
2-3 tbsp of all-purpose flour
2-3 tbsp of olive oil
2 cups of chopped onions
2 cups of sliced mushrooms
4 cloves of garlic, minced
1 bottle of red wine (Burgundy or Pinot Noir)
2 cups of beef stock
2 tbsp of tomato paste
1 tsp of thyme leaves
1 bay leaf
2-3 carrots, cut into large chunks
1 lb of small onions or pearl onions, peeled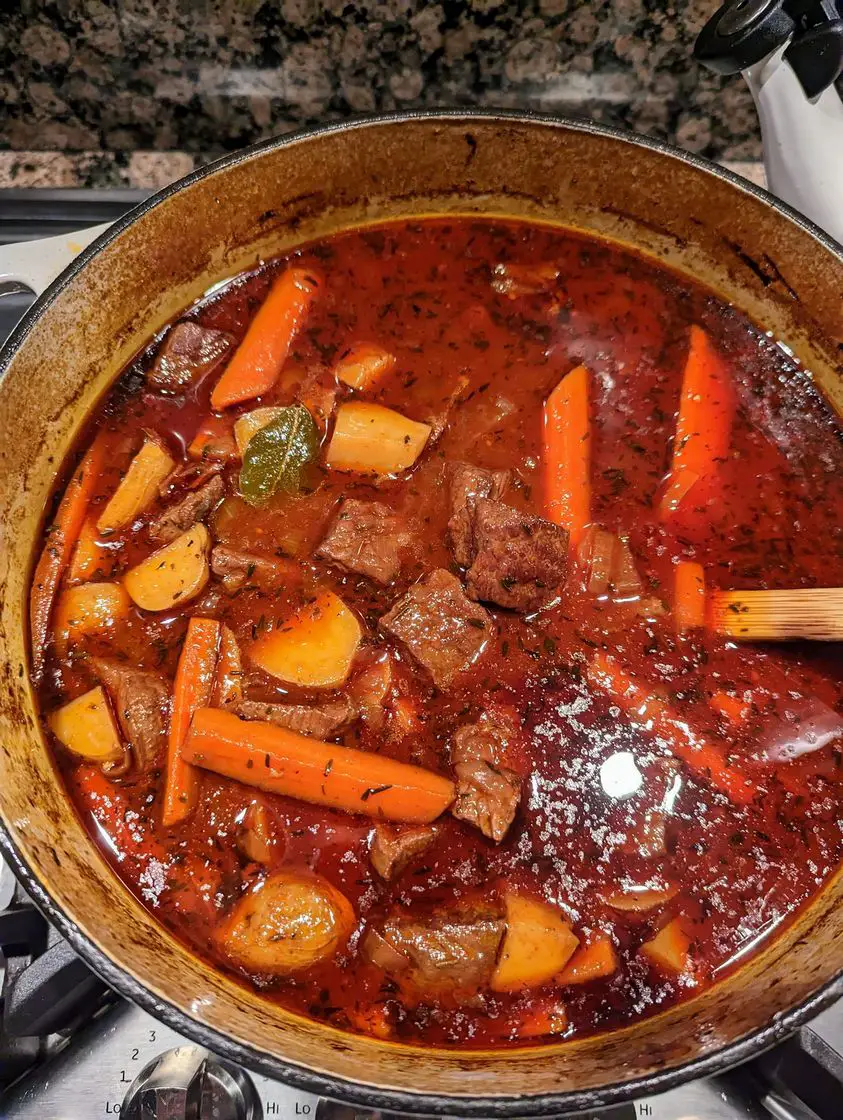 Instructions:
Preheat the oven to 325°F.
In a large Dutch oven or heavy pot, cook the bacon over medium heat until crisp. Remove the bacon with a slotted spoon and set it aside.
Season the beef with salt and pepper and coat it with flour.
Add the beef to the pot with the bacon fat and brown it on all sides. Remove the beef with a slotted spoon and set it aside.
Add the olive oil to the pot and sauté the onions, mushrooms, and garlic until they are softened.
Add the red wine, beef stock, tomato paste, thyme, and bay leaf and bring the mixture to a boil.
Add the beef, bacon, carrots, and pearl onions to the pot and stir well.
Cover the pot with a lid and place it in the oven for 2-3 hours, or until the beef is tender.
Remove the pot from the oven and let it cool for a few minutes before serving.
Serve it with mashed potatoes, rice or crusty bread.