Here is a recipe for beef barley soup with prime rib:
Ingredients:
2 tablespoons olive oil
1 medium onion, diced
2 cloves garlic, minced
2 cups diced cooked prime rib
2 carrots, peeled and diced
1 cup pearl barley
4 cups beef broth
1 cup red wine
2 bay leaves
1 teaspoon thyme
Salt and pepper to taste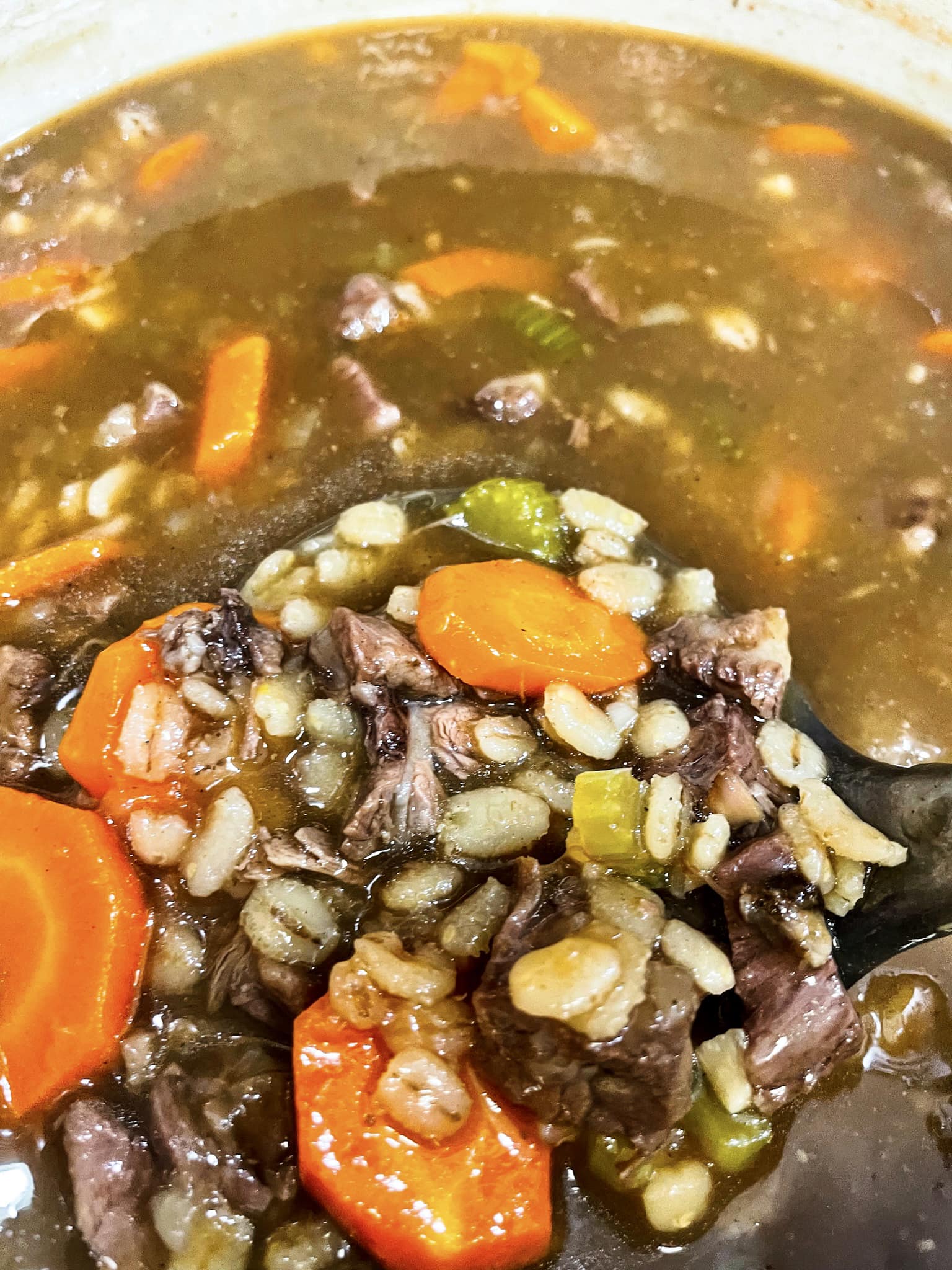 Instructions:
In a large pot, heat the olive oil over medium heat. Add the diced onions and cook until they are translucent, about 5 minutes.
Add the minced garlic and cook for an additional minute.
Add the diced prime rib, carrots, and pearl barley to the pot. Stir to combine.
Pour in the beef broth, red wine, and add the bay leaves and thyme. Bring the soup to a boil, then reduce the heat to a simmer.
Let the soup simmer for about 45 minutes, or until the barley is tender.
Season the soup with salt and pepper to taste. Serve hot.