Baked Tomatoes with Parmesan 🍅🌱
A delicious recipe that can be applied next to a meal or when you crave light snacks..😋 Moreover, it is very practical to make…!👩🏻‍🍳 In addition to being low-carb and gluten-free, the benefits of cooked tomatoes are added as an extra bonus..! 😍🥳🎉
Makes about 6 servings.
📝Contents:
📌 4 sliced ​​tomatoes
📌1/2 teaspoon sea salt
📌 1 cup grated Parmesan cheese
📌2 tablespoons freshly chopped basil leaves or 1 teaspoon dried basil
📌1/2 teaspoon garlic powder
📌1/2 teaspoon of black pepper
A pinch of fresh basil leaves to garnish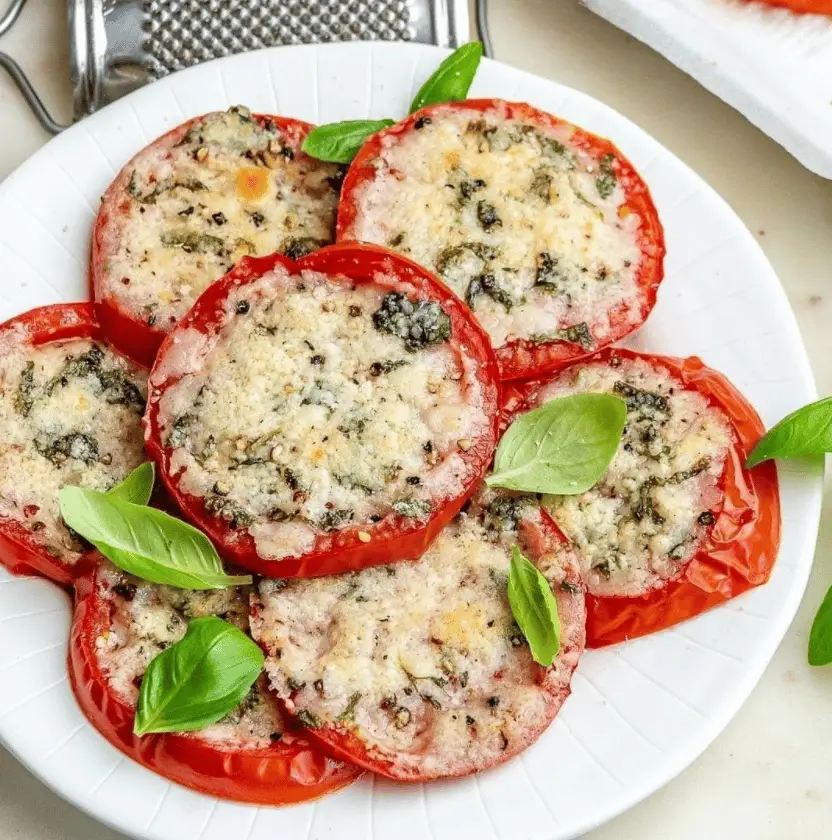 📝Construction:
🍀 Preheat your oven to 200 degrees. Place baking paper on the baking tray.
🍀 Arrange the tomato slices on the baking tray you prepared and sprinkle a pinch of sea salt.
🍀 In a small bowl, Parmesan cheese; Stir in chopped basil, garlic powder and black pepper.
🍀Sprinkle a spoonful of Parmesan mixture on each slice of tomato.
🍀 Bake for 10 minutes until the cheese melts.
❣️Serve now and enjoy!😍