Ingredients:
2 1/4 teaspoons active dry yeast (1 package)
2 tablespoons sugar
1/2 cup warm water (110-115°F)
1/2 cup milk, warmed
2 large eggs
4 1/2 – 5 cups all-purpose flour
1 teaspoon salt
1/4 cup unsalted butter, melted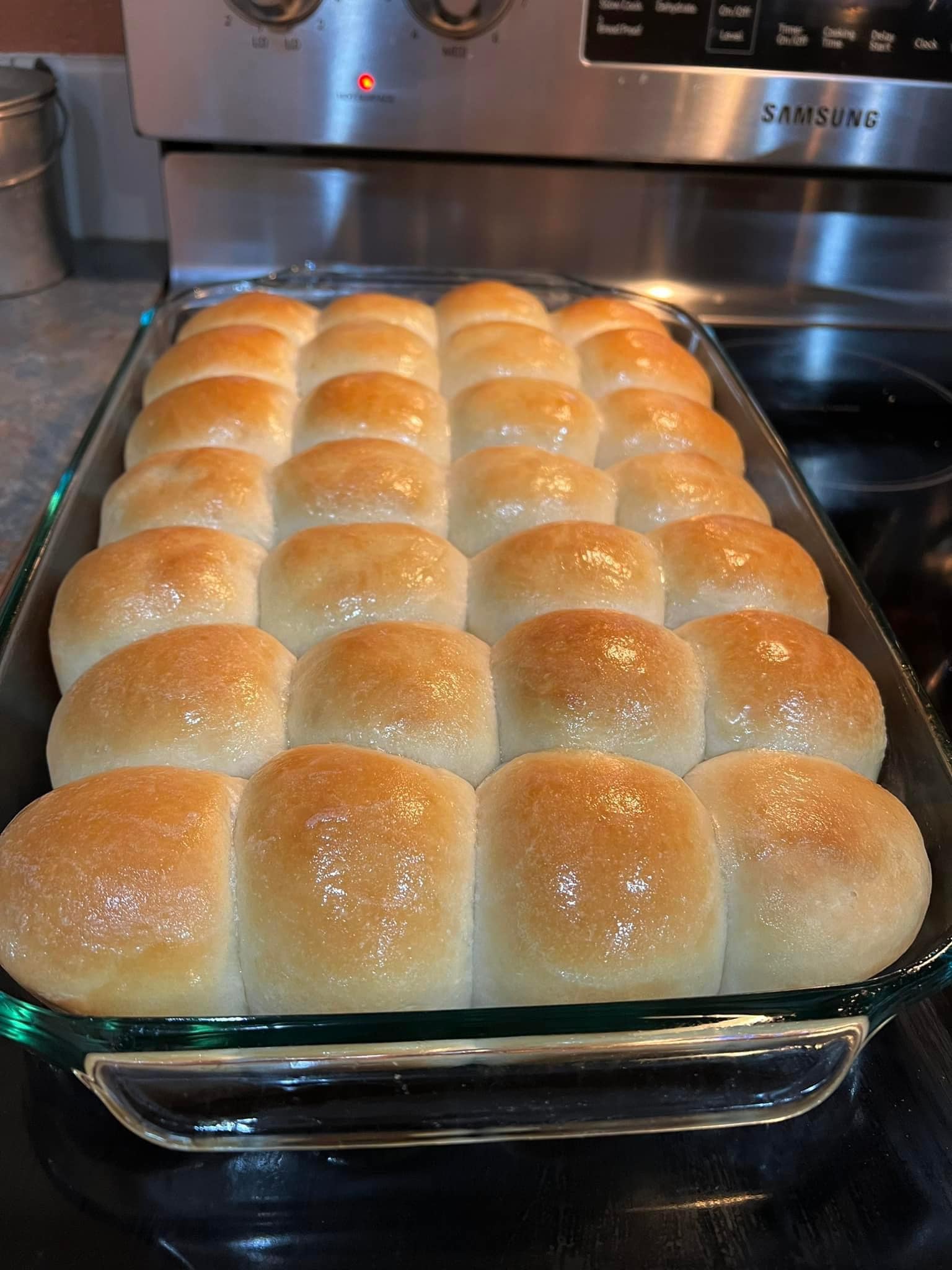 Instructions:
In a large bowl, combine the yeast, sugar, and warm water. Let sit until the mixture becomes frothy, about 5-10 minutes.
Stir in the warm milk, eggs, 4 cups of the flour, and salt until the dough comes together.
Knead the dough on a floured surface for 5-7 minutes, adding additional flour as needed until the dough is smooth and elastic.
Place the dough in a greased bowl, cover, and let rise in a warm place until doubled in size, about 1 hour.
Preheat the oven to 400°F and grease a baking sheet.
Punch down the dough and divide into 12-16 equal pieces. Shape each piece into a smooth ball.
Place the rolls on the prepared baking sheet, cover with plastic wrap, and let rise for another 15 minutes.
Brush the rolls with melted butter and bake for 12-15 minutes or until golden brown. Serve warm.