Ingredients:
500g bread flour
400ml water
10g salt
5g yeast (or 2g dried yeast)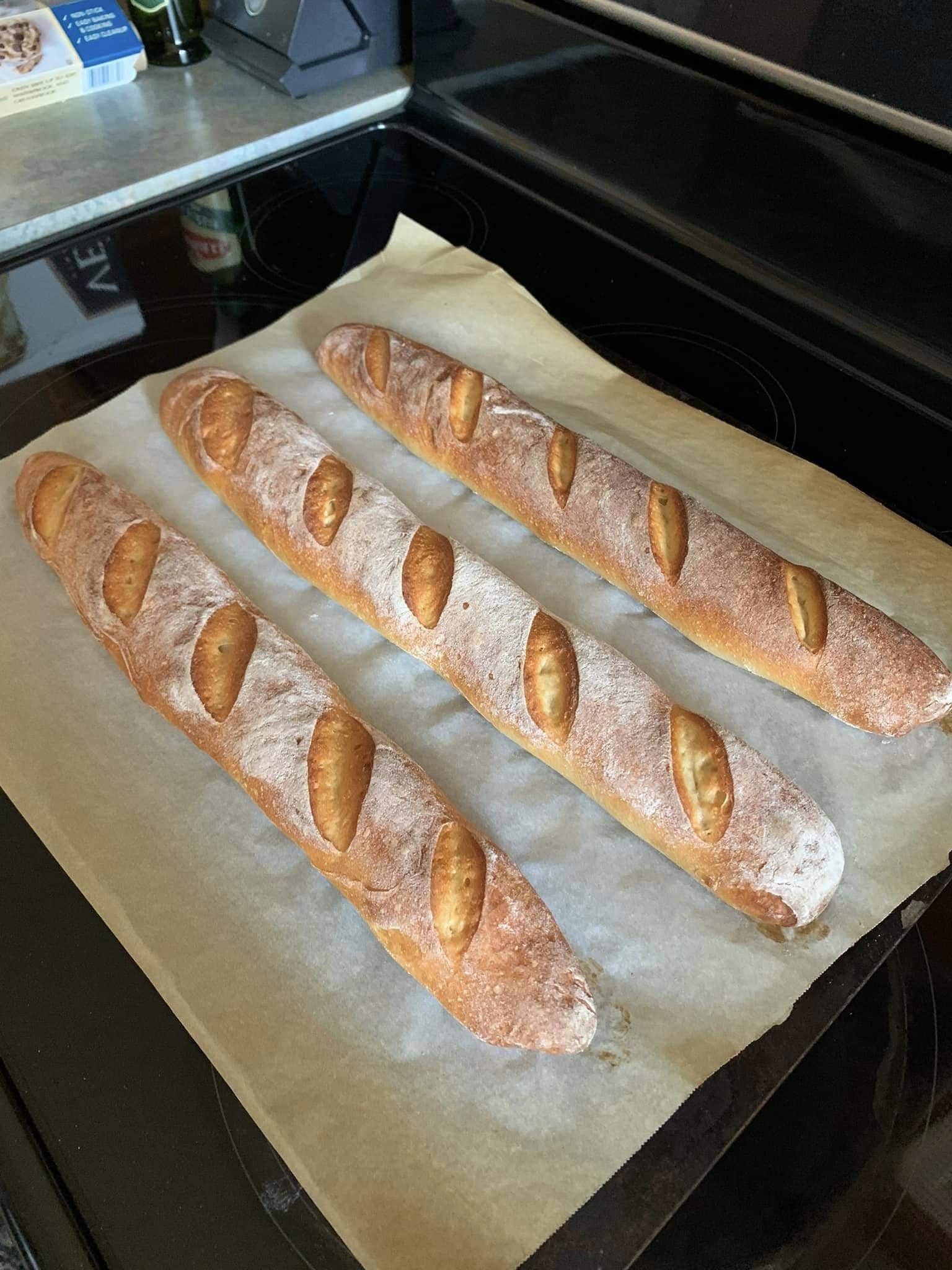 Instructions:
In a large mixing bowl, combine the bread flour, yeast, and salt.
Slowly pour in the water while mixing the dough.
Mix until the dough comes together and forms a rough ball.
Knead the dough on a floured surface for 10-15 minutes.
Place the dough in a greased bowl, cover and let it rest for 1 hour.
Preheat your oven and baking stone (if you have one) to 500 degrees F (260 degrees C).
Roll out the dough into a long, thin shape of baguette.
Place the baguettes on the baking stone and bake for 20-25 minutes, until golden brown.
Remove from the oven and let cool on a wire rack before slicing and serving.