Grilled or plain, flawless, we eat all the bread at once!!
The recipe has been adapt to a stand blender but will surely be make in a MAP by dividing the recipe in half because roughly 6 cups of flour is a lot for my type of machine baker.
*ingredients :
°2 c lukewarm water
°½ cup (50 g) granulated sugar
°1 ½ tsp. active dry yeast
°1 ½ tsp. teaspoon (teaspoon) salt
°½ cup (60 ml) canola oil
°5-6 cups (700-840 g) all-purpose flour (minimum 5 cups/805 g)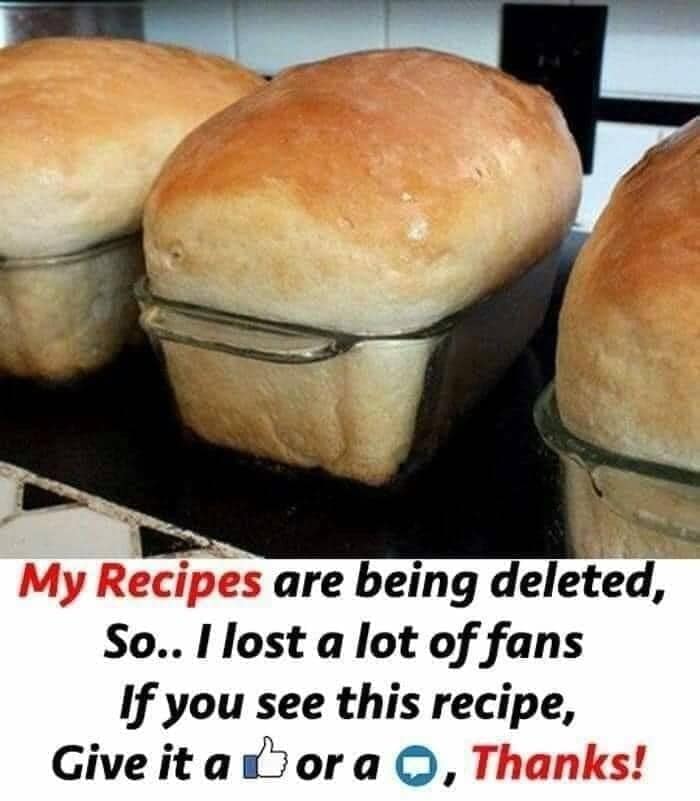 In  measuring cup, microwave 2 c  (500 mL) of water for 3 minutes  (I heated some water in a saucepan to the right temperature.)
Put the yeast in a small bowl, add about 1 tsp. (1 teaspoon) sugar (taken from 1 cup/50g) and about ½ cup (60ml) of 110°F (43°C) water (taken from 2 cups/500ml). Mix well and leave for about 10 minutes or until the mixture has doubled (it becomes very frothy).
Put the dough hook in your stand mixer and add 4 cups (560 g) of flour to the bowl. Mix on speed 1. Adding salt & rest sugar & mix. Add the remaining lukewarm water, yeast mixture, and oil. to mix together.
Scrape the sides of the bowl and go to the second speed. adding flour, ½ cup at  time, until dough does not-stick to sides of bowl & remains in a ball on hook. (I'm only adding 1¾ cups (245 g) here: in total, I'm only using 5 cups/805 grams instead of 6 cups/840 grams.) Continue kneading at speed 2 for 2 minutes or until the dough is smooth and elastic but still slightly sticky. (Altogether, knead for 10-12 minutes at speed 2)
Take a large bowl and grease it (B-Bam). Put the dough in the bowl and turn it into the oil well. Cover the bowl with plastic wrap (greased waxed paper). Put it in a warm place (I put it in the oven, light it with a bowl of very hot water for moisture). Leave it for an hour or until the dough doubles in size.
When the dough is ready, put the dough on a surface sprinkled with flour. Divide the dough into two pieces, cover with a cloth and leave for 10 minutes.
Roll out the dough to form one large loaf or two small loaves. (Buttocks bread formed).
Grease 1 12 x 5 (30 x 13 cm) loaf pan or 2 small 9 x 5 (23 x 13 cm) loaf pans and place the bread in the tin. Place in the oven to rise (same as the first preparation method) for 30 minutes or until the dough is 2.5 cm above the surface of the tray.
Bake at 350°F (180°C) for 30-40 minutes for the two smaller pieces. (I baked in a large baking pan for 40-45 minutes).