Ingredients:
1 pound ground beef
1/2 cup uncooked white rice
1/4 cup finely chopped onion
2 garlic cloves, minced
1/4 cup chopped fresh cilantro
1 egg, beaten
1 teaspoon ground cumin
1/2 teaspoon dried oregano
1/2 teaspoon salt
1/4 teaspoon black pepper
8 cups chicken broth
2 carrots, peeled and sliced
2 celery stalks, sliced
1 onion, chopped
1 large can diced tomatoes
1/2 cup chopped fresh cilantro
1 lime, cut into wedges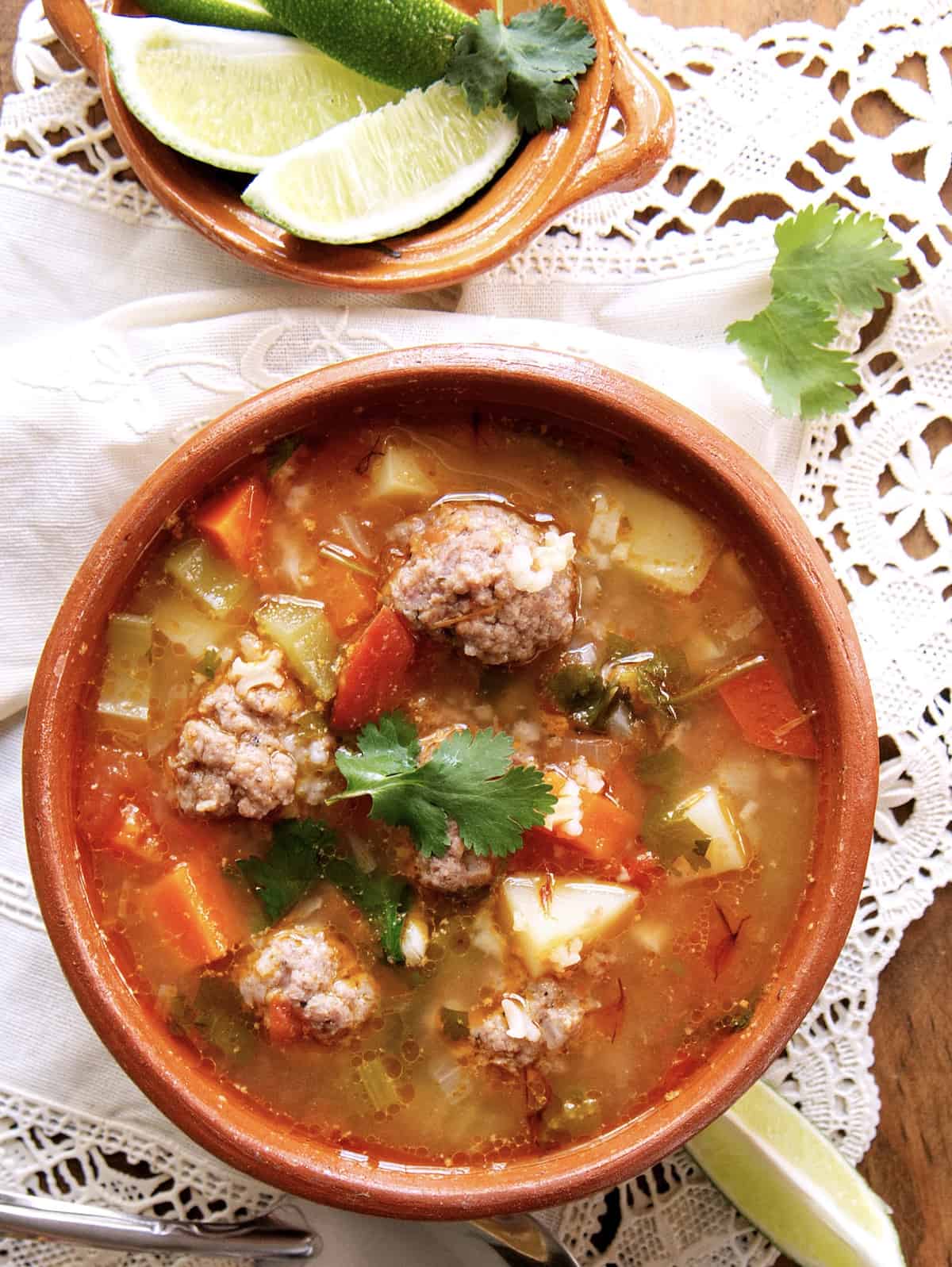 Instructions:
In a large mixing bowl, combine the ground beef, uncooked white rice, finely chopped onion, minced garlic, chopped fresh cilantro, beaten egg, ground cumin, dried oregano, salt, and black pepper. Mix well to combine.
Form the mixture into small meatballs, about 1 inch in diameter.
In a large pot, bring the chicken broth to a boil. Add the sliced carrots, sliced celery, and chopped onion.
Reduce the heat to low and add the meatballs to the pot.
Simmer the soup for about 30 minutes, or until the meatballs are cooked through and the vegetables are tender.
Add the diced tomatoes to the pot and simmer for an additional 10-15 minutes.
Stir in the chopped fresh cilantro.
Serve the soup hot, with a wedge of lime on the side for squeezing over the top.
Enjoy your delicious Albondigas Soup!