Ingredients:
3 cups all-purpose flour
1/4 teaspoon instant yeast
1 1/2 teaspoons salt
1 1/2 cups warm water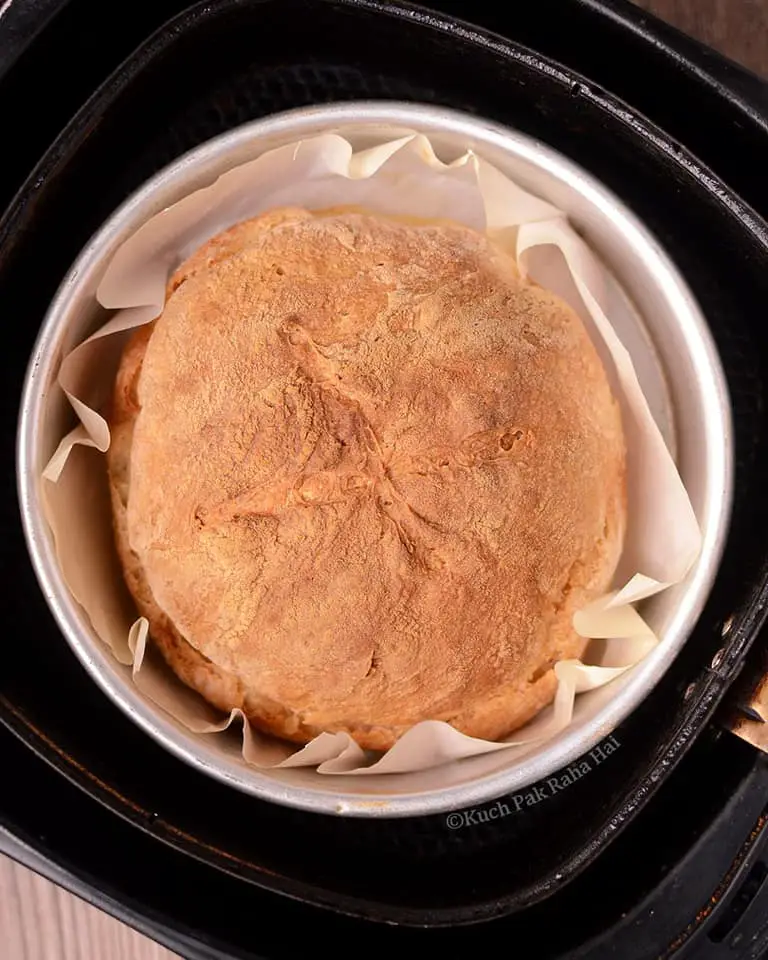 Instructions:
In a large mixing bowl, combine flour, yeast, and salt.
Slowly pour in warm water and mix until well combined.
Cover the bowl with plastic wrap and let it sit in a warm place for 12-18 hours.
Preheat the air fryer to 390°F (200°C).
Shape the dough into a round loaf, and place it in the air fryer basket.
Put the basket in the air fryer and bake for 40 minutes.
Carefully remove the bread from the air fryer basket, and tap the bottom to check if it sounds hollow. If it does, it's done. If not, bake for an additional 5-10 minutes.
Let the bread cool completely before slicing and serving.
Note: This recipe makes a rustic, crusty bread with a chewy texture. The rise time and baking time may vary depending on the humidity and temperature in your kitchen. You can also add various herbs, cheese, or seeds to the dough for added flavor.